Paris! La Ville Lumière (= "City of Lights") !
Let's walk around Paris across all its neighborhoods – the arrondissements !
Let's stroll around the lovely Parisian sights together.
Want all the vocabulary of the lesson ?
1) Paris and its "arrondissements": the city center (rive droite)
The first fourth arrondissements are in the very center of the city, on the right side of the river la Seine – on la rive droite, the right bank:
Un arrondissement is an administrative division of the city. There are twenty of them in Paris, and they're numbered like un escargot, a snail, in a spiral, starting in the center.
Many of them used to be separate villages, but they got absorbed into the city while it grew.
You can easily walk across them, they're not that big – easily in the city center. You can also take le métro for longer distances.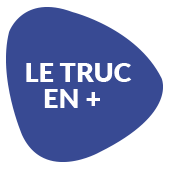 Un arrondissement is an official administrative division, only for the three largest French cities: Paris, Lyon and Marseille.
Un quartier is a better translation for "a neighborhood" – it's less official, its borders can be fuzzy, and it applies to any city.
2) Paris and its arrondissements: city center (rive gauche)
The next arrondissements of the city center are on la rive gauche, the left bank of the river Seine.
Le 5è (cinquième) arrrondissement and le 6è (sixième) arrondissement are also some of the oldest streets in Paris.
They've traditionally been a place for students and the center of French intellectual life, with le Quartier latin.
→ The name of le quartier latin (the latin quarter) comes from its universities – such as the famous la Sorbonne – that used to teach in the latin language (and latin classics). The name was coined to poke fun at the professors and students who would live in the neighborhood.
In the area, you can visit Le Panthéon, where the Republic has buried great men and women since the Revolution: Voltaire, Victor Hugo, Pierre et Marie Curie… And recently, Josephine Baker. At the top is written: "Aux grands hommes la patrie reconnaissante." (= "To the great men, from a grateful nation / fatherland.")
In le sixième arrondissement, you can walk around in Saint-Germain-des-Prés, the chic neighborhood that used to be the center of French philosophy and literature in the 1950s, with residents such as Albert Camus, Jean-Paul Sartre, Simone de Beauvoir, Juliette Gréco, Jean-Luc Godard…
Cultural extra mile with songs:
– Place des Grands Hommes
→ By Patrick Bruel, famous singer (and later, actor) from the 80s and 90s; the narrator has a meeting in front of the Panthéon with his friends from university, planned 10 years ago ("On s'était donné rendez-vous dans dix ans…") Did they live up to their high expectations?
– Il n'y a plus d'après
→ Written by Guy Béard, sung by several great singers like Juliette Greco, but I like this version by Anthony Perkins best. The lyrics are also about a meeting with the same person in the same place, years later. Except that here, it's in Saint-Germain-des-Prés – and the narrator realizes that places and people change so much and so quickly, that it's as if "there's no 'after' or 'before' – only now."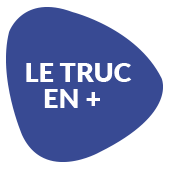 La Seine is un fleuve, a river that flows into the sea (and not in another river.) It comes from Burgundy in the East and flows into La Manche, the Channel, in the West. That's why the northern side of Paris is the "right" bank and the South is the "left" bank : it's from the river's point of view, looking West.
3) Paris and its arrondissements: West
Westwards, you'll find the most expensive streets in Paris. And the most famous landmarks!
Le 7ème (septième) arrondissement → La tour Eiffel.
Le 8ème (huitième) arrondissement → L'Arc de Triomphe
Le 9ème (neuvième) arrondissement → Les Champs-Élysées
They're not the most fun places to walk in, though. It's large avenues for tourists, expensive places and bland international stores.
Meanwhile le 16e (seizième) is mostly famous for being a neighborhood of rich Parisians, while le 17e (dix-septième) is home for many embassies.
In the video lesson, you'll find a lot more illustrations and a map.
On the map, you might notice that le 16ème is also home to a large forest. It's le bois de Boulogne (= Boulogne woods.) It has a strange double reputation.
By day, it's pleasant and very chic – that's where rich people come to watch the horse-races in l'hippodrome. You'll find cute canals and quiet lakes, the children's amusement park of Le Jardin d'Acclimatation, and the museum of La Fondation Louis-Vuitton, funded by the luxury brand. It can be nice to walk around – but it's not the most "touristy" or "real Parisian" or "nice park" atmosphere you could find in Paris and its area, so you'd probably better visit some other Parisian places.
By night, though, it's mostly infamous as a hotspot of prostitution. For instance, a 1945 French movie is called Les Dames du Bois de Boulogne (= The Ladies of the Boulogne woods.)
4) Paris and its arrondissements : Sleepy South Side
Les 12è (douzième), 13è (treizième), 14è (quatorzième) et 15è (quinzième) arrondissements are not as flashy for tourism, but they're much more walkable and friendly.
You'll find universities and cinemas and real life.
I have a soft spot for Le Quartier du Montparnasse, around the Montparnasse railway station, in le 15ème. There, the lonely, modern, ugly, fascinating Tour Montparnasse towers over the whole neighborhood.
In the streets around the railway station, you might notice an abundance of les crêperies, restaurants serving les crêpes, a specialty from Brittany. The reason is that the trains leaving the station are going westwards, towards (and from) Brittany. In the XIXth and early-XXth century, Briton peasants and poor people would emigrate to Paris – many of them as nannies, like Bécassine, the protagonist of a famous childrens' book. This migration led to a new regional community in Paris, centered around the train station where their friends would come from. And nowadays, crêperies.
Click here to learn more: La Bretagne (Comme une Française lesson)
5) Paris and its arrondissements: Hip Right Bank
Le 11è (onzième) arrondissement is quite hip and more popular than other neighborhoods, with bars and nightclubs like le Bataclan, near la place de la Bastille, where the famous prison of la Bastille used to be.
Click here to learn more: Don't say "Bastille Day"! (Comme une Française lesson)
Le 10è (dixième) is the neighborhood of Les Grands Boulevards, with great theaters and shops. These boulevards were famously built under le baron Haussmann, a prefect of Paris in the XIXth century, who tore down the little streets to make way for large avenues, much easier to defend against a mob.
At that time, they built the famous les immeubles haussmaniens, these buildings with a typical Parisian aesthetic.
Then we can walk up to l'Opéra Garnier in le 9è (neuvième) arrondissement, alongside other theaters and shops.
Further North, le 18è (dix-huitième) arrondissement is host to the red lights of le Quartier Pigalle, including the famous le Moulin Rouge, near sex shops, nightclubs but also theaters like La Cigale.
This arrondissement is overlooked by the hill of Montmartre, where you'll find the giant church of le Sacré-Cœur, and where the movie Amélie took place.
Click here to learn more: 5 Things You May Have Missed in Amélie (Real Spoken French) – Comme une Française
Le 19è (dix-neuvième) is big and full of parks such as le parc de la Villette, where my grandmother used to take us for a fun day.
Finally, le 20è (vingtième) arrondissement is in a strange spot, with the popular streets of Belleville, the giant cemetery of le Père-Lachaise where famous people rest (such as Jim Morrisson), and the cute cafés of Charonne.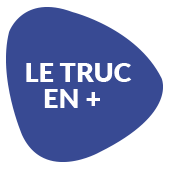 Montmartre is famous for its artists and la vie de bohème, carefree bohemian life of penniless creation. Yet, like all of Paris, it's always been gentrifying. It's the point of a very famous song by Charles Aznavour: La Bohème.
Cultural extra mile if you're still here (congrats!) :
In the former town of Belleville, there used to be a village called Ménilmontant. And for several reasons (including the nice-sounding name), it inspired several French songs and movies I know.
Ménilmontant – a Charles Trénet song; a cover I like by Avalon Jazz Band.
La rue de Ménilmontant – by 2000s French singer Camille.
Rue des Cascades (a street in Ménilmontant) – by Yann Tiersen, composer for the movie Amélie.
Les Triplettes de Belleville, a fantastic French animated movie, where three old women in old Belleville join up to find their lost grandson.
All in all, the 20 arrondissements of Paris draw a diverse city, a European capital that has kept its history and still welcomes millions of people every year.
Congratulations! Now you're ready to dive deeper into some specific French landmarks. Click on the links to learn more:
Allez, à plus !
→ If you enjoyed this lesson (and/or learned something new) – why not share this lesson with a francophile friend? You can talk about it afterwards! You'll learn much more if you have social support from your friends 🙂

→ Double your Frenchness! Get my 10-day "Everyday French Crash Course" and learn more spoken French for free. Students love it! Start now and you'll get Lesson 01 right in your inbox, straight away.
Click here to sign up for my FREE Everyday French Crash Course