En ce moment, c'est les soldes !
It's time for sales in France.
Cet hiver, elles ont lieu du 12 janvier au 8 février.
This winter, they take place between January 12 and February 8.
It's a time to shop around in les grands magasins, to buy all that France can sell you, like;
luxury sacs à main (= handbags),
French mode (= fashion,)
des bijoux (= jewelry)…
And why not du vin et du fromage (= wine and cheese), after all?
Let's dive in!
Want all the vocabulary of the lesson ?
1) Les soldes in France: how do they work?
Les soldes = sales season.
Les soldes d'été = Summer sales
Les soldes d'hiver = Winter sales
In the US, for example, there are several short periods of sales, regularly throughout the year.
But in France:
Les soldes are longer, around 3-week-long
Only happen twice a year: winter and summer
Same periods for all stores, regulated by law
The date changes slightly every year
During les soldes, French stores are exceptionally allowed vendre à pertes (= to sell at a loss.)
They're special discount periods, so that stores can sell what's left of the stock before the new season's collections. Everything has to go to make way for the new products, so it's cheaper!
2) Les soldes: French vocabulary for sales and discounts
The elephant in the room:
In French, Sale = dirty in French.
So this is always a bit funny for us. (Source : Marie-Claire)
Une vente = a sale
Vendre = to sell
À vendre = for sale
Les soldes = sales (promotion)
Soldé = on sale (discounted)
Ces robes sont sales ! = These dresses are dirty!
Ces robes sont soldées ! = These dresses are on sale.
I don't cover this in the video, but the French words for "discount" all have several meanings, actually:
Un solde = a discount (masculine, but almost always plural)
Le solde (du compte bancaire) = Your bank account balance

La

solde = a soldier's pay (feminine word)
Une remise = a discount:
Remettre = "to put again" (re + mettre) literally
→ Remise = "put once more" (feminine past participle) literally
Une remise = a storage room (other meaning)
(And remettre is sometimes colloquially used for "reconnaître" = to recognize someone)
Une promotion = a discount, a promotion
Colloquially: une promo
Same extra meanings as in English: a better job offer, a marketing buzz…
Also, stores are allowed to do some les promotions: sales periods outside les soldes periods, but irregular, shorter, and without selling at a loss.
Another good way to find great discounts is with les ventes privées, private sales: short periods of important discounts available to "select" clients – but mostly including all the clients who simply sign up on the brand's website.
3) Les soldes: French vocabulary for stores and selling
Buying for cheap:
Acheter = to buy
Cher / Pas cher / Vraiment pas cher = Expensive / Cheap / Really cheap
→ Bon marché = "cheap", but it's rarely used.
→ "Le Bon Marché" = a famous luxury Parisian store.
Une bonne affaire = a bargain / a steal
Pour une bouchée de pain. = "For a mouthful of bread"(lit.) = "for a very low price."
Shopping in stores:
Les grands magasins = prestigious general stores
Un magasin (de vêtements) = a (clothing) store
Une boutique (de bijoux) = a (jewelry) shop
La vitrine = a store window
Faire du lèche-vitrine = "licking store windows" (lit.) = window-shopping
Faire les soldes = to shop on sales.
Faire les magasins. / Faire les boutiques. / Faire du shopping. = to go shopping
Faire les courses = buying groceries
In the store:
Une cabine d'essayage. = a fitting room
Un vendeur / une vendeuse = "a seller", in-store salespeople, store clerk
La caisse = the cash register / the store checkout
Le caissier / la caissière = the cashier.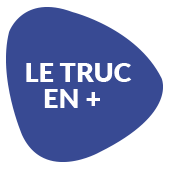 In French, voler means stealing (also "flying"), and un vol is a theft (or "a flight.") C'est du vol ! means "That's really expensive." We don't have that metaphor for "It's a steal / The price is really low."
4) Les soldes: French conversation in a shop
Here's a dialogue that's all in French:
"Bonjour. S'il vous plaît ?
– Bonjour madame ! Je peux vous aider ?
– Oui, alors je cherche un sac à main pour aller avec mon manteau.
– Bien sûr. Alors je peux vous proposer ces modèles en cuir, fabriqués en France. Ils sont très beaux et très durables.
– Ah, celui-là, il est très beau, oui. Et, euh, c'est possible de voir celui dans la vitrine ? Le bleu ?
– Ah oui, le Brigitte Bardot. Bien sûr. Le voici.
– J'hésite… Le bleu, il est à combien ?
– D'habitude il coûte 500 euros, mais avec les soldes, il est à -30%. Donc ça fait 350 euros.
– Oh, c'est un peu cher pour moi… Mais je l'aime vraiment, et c'est dans mon budget. Allez, je le prends.
– Très bon choix ! Il est très à la mode en ce moment. Je vous l'emballe, vous pourrez régler à la caisse et le récupérer là-bas.
– D'accord, parfait. Eh bien bonne journée !
– Bonne journée à vous, au revoir !"
How much can you understand? Which words can you learn? Which everyday sentences can you take out of it?
For instance:
Je peux vous aider ? = Can I help you? (everyday life)
Un sac à main

pour aller avec

mon manteau. =

to go well with

Fabriqué en France. = made in France

C'est possible

de voir l'autre? = Can I see the other one?
Il est

à combien

? = How much does it cost?
Il est à la mode. = It's in fashion these days.
Bonjour ! / Bonne journée ! = Don't forget to be polite!
And now you're ready to go shopping in France!
Click on the next lessons to learn more with me:
À tout de suite.
I'll see you in the next video!
→ If you enjoyed this lesson (and/or learned something new) – why not share this lesson with a francophile friend? You can talk about it afterwards! You'll learn much more if you have social support from your friends 🙂

→ Double your Frenchness! Get my 10-day "Everyday French Crash Course" and learn more spoken French for free. Students love it! Start now and you'll get Lesson 01 right in your inbox, straight away.
Click here to sign up for my FREE Everyday French Crash Course