Bonjour!
When you're in France, you'll likely want to make French friends.
All the tips from last week's lesson will help you do that, but there's another obstacle that can prevent you from making meaningful connections: cultural differences.
Welcome to Week 3 of the Comme une Française French Summer Camp!
This Summer Camp is a four-video series where we'll recap and expand on previous Comme une Française lessons, diving into a specific theme each time.
In just 4 weeks you'll be on your way to speaking better French. You'll learn modern spoken French vocabulary, become more confident with your French, and learn exactly how to avoid classic faux-pas.
Previous episodes you can use for this week:
Avoid Asking These 5 Questions to French People
The Scary Debate in France: Everything You Need to Know
5 Cultural Tips for Visitors in France
Quick warning:
No cultural tip can apply to everyone. These tips will help you prevent a few faux pas, social mistakes, but they're not hard rules. And sometimes, doing unexpected thing can be worth it.
C'est parti !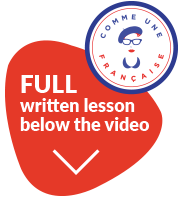 Want all the vocabulary of the lesson ?
Want to read this lesson later ?
In France, silence is our default mode.
When we listen to someone else speak, we tend to listen passively. We might give the occasional nod, but we're not going to ask many questions (active listening) before the story is over.
French people also tend to be less enthusiastic than in, say, American culture. "Pas mal" (= not bad) is a high praise!
And finally, we don't talk to strangers: if we don't have a good reason to strike up a conversation, we often don't. But, you can start a conversation and see how it goes, it might be fun! Just know that it'll be seen as surprising and bold.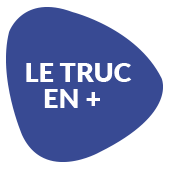 J'ai raconté une anecdote intéressante, une occasion où j'ai remarqué directement une différence entre les Français et d'autres cultures, dans cet épisode : Meeting New People.
2. We don't share too much information too soon.
We don't share too much info about ourselves at first.
Don't go up to a French person and say "Hi I'm Mary, I'm 36 and I come from Ontario" — it might scare them!
We never share our names for no reason: for example, I don't know le prénom de ma voisine (= my neighbour's first name), and I met her every week in l'ascenseur (= the elevator) for the last 6 years!
I'm not sure it's a good thing in itself, but it takes time to know a French person. This ties into our next point.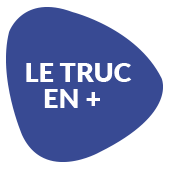 On doit parfois attendre un long moment de relation avec quelqu'un, avant de pouvoir poser des questions personnelles, comme "Comment est-ce que tu as rencontré ta femme ?"
3. Friendship is a serious thing.
L'amitié (= friendship) is a strong word in France.
Un ami is a true friend. Someone you can trust and who'll be there in time of need!
You can't rush friendship, though: we think it takes time and energy to make a real friend.
So we won't be so warm and affectionate on the first meeting, because we want to build a strong relationship first.
By the way — in France, you don't marry your best friend. Romantic appreciation and friendly appreciation are different.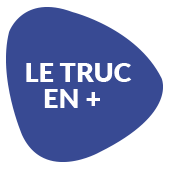 There are some topics you shouldn't bring up in a French conversation.
Dieu, God
Mentioning God is sometimes a bit disturbing for French people. We see it as something you're mostly supposed to keep to yourself. But it can also open interesting questions on different practices, in the right situation.
L'argent, Money
Talking about money is worse. It can very quickly be understood as bragging! Some people say that French people have a conflicted relation to money. Anyway, there's always the risk of sounding nouveau riche (= nouveau riche). Or even accidentally embarrassing someone less affluent than you at the table.
La politique, politics
Talking about politics is just… unnecessary. You don't want to be seen as the ignorant foreigner who learns things from their newspapers, then comes to a place to lecture the people who actually live there!
And no, we're not on holiday or on strike all the time, and yes, Paris is safe and France in general is too. Don't worry! 🙂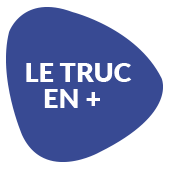 Pour parler de l'argent dans la vie quotidienne, on a de nombreux mots d'argot : thune, oseille, rond… et les autres exemples de l'épisode Colloquial French for Money !
La nourriture, food, is sacred.
Whether you bought it or cooked it yourself, you should respect the food. Enjoy the experience!
We take time to have three meals a day, at regular times. We try not to leave food on our plates: we'd rather have smaller portions than waste half the meal.
You could get doggybags in some hotels and restaurants, but it's not really a thing in French culture – the point of a meal is the moment itself and the people you share it with!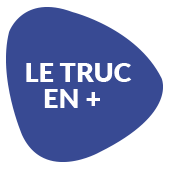 6. Clichés about French people's sex life.
So first of all, yes there's a popular song that featured the lyrics Voulez-vous coucher avec moi ? Mentioning it is rude. And worse, it's neither new nor clever! It's a cliché of the drunk tourist in France.
On a related note: the cliché about French attitude towards sex isn't true. French people don't have unbounded philosophical relationships of weird fetishes and intellectual affairs.
I mean, some of us probably do, and you might find social circles where it's true, but that's not the reality of everyday French people. The cliché comes from historical figures, a few poets and some philosophers, rather than a nationwide trend.
On the other hand, French art and media is probably be more open about the naked body than Anglo-Saxon cultures.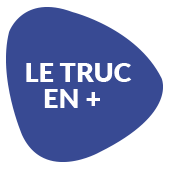 Pour engager une conversation, parler plutôt des livres, de la région, et de la nourriture !
Want to save this for later ?
Tell me in the comments below:
Qu'est-ce que tu as appris aujourd'hui ?
What's your #1 takeaway in today's lesson?
If you learned something today, please share this lesson with a friend. They can still join us in the program for free. 🙂
I'll see you next week for lesson 4: Useful French for Real Life Interactions
Allez, salut !
Geraldine