Bonjour !
Welcome to the Comme une Française French Summer Camp!
In just 4 weeks you'll be on your way to speaking better French. You'll learn modern spoken French vocabulary, become more confident with your French, and learn exactly how to avoid classic faux-pas.
This Summer Camp will be a four-video series where we'll recap and expand on previous Comme une Française lessons, diving into a specific theme each time.
Week #1: Mastering the Basics: French Greetings + How to Practice your French
Week #2: How to Sound More French
Week #3: 6 Cultural Faux-Pas in the French Culture
Week #4: Useful French for French Interactions
Today, we'll start with the basics.
Previous episodes you can use for this week:
Greetings in French
Prevent Your Conversations from Switching Back to English
Expat Mistake: Never Say "Bonjour" Twice (A Very Old Episode!)
C'est parti !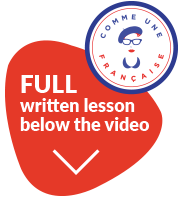 Want all the vocabulary of the lesson ?
Want to read this lesson later ?
I know, you think you're a master of French greeting because you know "bonjour". But… no. There are hidden words and tricky rules with French greetings.
You probably already heard that you should say "Bonjour" (= Hello), to start any new conversation with French people. It's one of the most useful words in France, along with Merci (= thank you), and s'il vous plait (= please).
But really, Bonjour is a bit more nuanced than that. We sometimes use Bonsoir (= good evening) instead, according to the time of day.
From early morning to late afternoon : Bonjour.
From early evening to early morning : Bonsoir.
Around 6 pm: grey area, just roll with whatever you feel is most appropriate.
But remember: never say bonjour twice! It's a soft rule, but we tend to only use "Bonjour" with someone the first time we see them during a given day. If you meet them again, you can wave and say Re-bonjour (= Hello again!) or, colloquially, Re.
If you're with friends, you can also use Salut or Coucou to say hello throughout the day or night.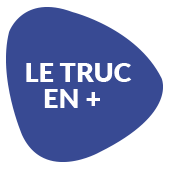 Dans l'ancienne émission de radio Le Tribunal des Flagrants Délires, la phrase d'ouverture récurrente de Pierre Desproges, le célèbre humoriste, était "Bonjour, ma colère ! Salut, ma hargne ! Et mon courroux, coucou !"
"Le courroux" est un mot très formel et littéraire pour dire "la colère", alors que "coucou" est un mot enfantin, léger et très amical.
We never use bonjour to mean goodbye!
To say goodbye during the day: Bonne journée (= have a nice day.)
During the night: Bonne soirée or Bonsoir (= have a good evening.)
At any time: au revoir, goodbye,
At any time with friends: Salut ! (= friendly goodbye, but also "hi")
At any time for people you might see again: à bientôt / à très vite (= see you soon!)
Don't use "Adieu." (= Farewell). It's too much, there's a lot of weight behind the word. You're not the character in a book going on a solitary quest.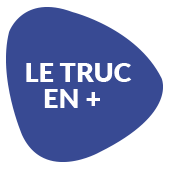 C) Other Words You Need to Know
Bonne nuit (= have a nice sleep, goodnight) We use "Bonne nuit" when we know someone is going to bed just after the conversation. It NEVER starts a conversation. It closes it.
Other words of a politesse (= politeness), that you simply have to know: "Merci", thank you, "s'il vous plaît", please, and "de rien", you're welcome.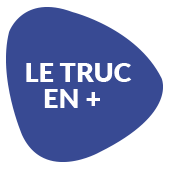 Dire "Bonjour" et "Au revoir / Bonne journée" est très important ! Il faut dire bonjour quand on entre dans une boulangerie, ou pour poser une questions à un passant, sinon c'est très impoli !
2. How to Avoid Switching Back to English
Very often the main fight you'll have with French people might be to simply talk French without switching back to English.
Don't take it personally, they're not criticising your French.
They might try to be helpful and speak English with you. While that might sound better in the moment, in the long run you want to practice your French.
However, be polite and don't try to practice your super rusty high-school French with random strangers. If you need something, ask in French… but don't expect them to be your conversation practice partner for 10 minutes. This is common sense that applies to any languages, of course!
Specific sentences you can use:
"On peut parler en français ?" (= Can we speak French ?)
"Excusez-moi, on peut continuer en français ?" (= "Excuse me, can we keep talking in French ?")
"On peut parler en français ? J'ai besoin de pratiquer la langue. Merci !"
(= Can we speak French? I need to practice the language. Thanks!)
The best one in last recourse: Bluff!
Désolé, je ne parle pas anglais, je ne parle que croate.
(= I'm sorry I don't speak English, I only speak Croatian.)
Now, if you don't understand:
– Pardon ? (= Excuse me ?)
– Je n'ai pas compris ce que vous venez de dire. (= I didn't understand what you just said.)
– Vous pouvez répéter ? (= Can you repeat ?)
– Vous pouvez parler moins vite s'il vous plaît? (= Can you talk slower, please?)
If you want to look like you understand (because otherwise they'll switch back to English):
Oui.
Je suis d'accord, (= I agree)
Tu as raison, (= You're right)
C'est tout à fait vrai (= That's completely true).
Tout à fait (= Exactly).
Now with all these tools you're ready to go out and find someone to practice your French with !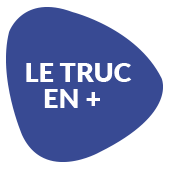 Want to save this for later ?
Tell me in the comments below:
Qu'est-ce que tu as appris aujourd'hui ?
What's your #1 takeaway from today's lesson?
If you learned something today, please share this lesson with a friend. They can still join us in the program for free. 🙂
I'll see you next week for lesson 2: How to sound more French.
Allez, salut !
Geraldine