Want all the vocabulary of the lesson ?
Want to read this lesson later ?
1. The story: at the theater
A few weeks ago I was in Japan, and I went to see a play au théâtre, at the theater.
A Canadian couple was sitting behind me. Then an American couple arrived to seat next to them, and I could overhear their conversation. Ils se sont présentés, they presented themselves to each other.
Canadian woman: "Hi, my name is Kathy! I'm from Ontario, I've been in Japan for a while. How are you doing? Yeah, you can sit here."
American couple: "Hi! We're Bob and Nikkey. We're from Mississippi, how are you? It's our first time in Japan."
They immediately share things that would be considered quite personal in France: where they're from, their lives back home, their travels… 
My French brain thought: "Oh my God, they're talking too much!"
Not because they were bothering anyone (they weren't), but because that was clashing with what French people would expect from the situation.
A few minutes later, the theater was packed. A French couple went to sit next to me (I quickly realized they were French, we may have a built-in "Frenchdar"). 
As there was no seat left, so they decided to sit on the floor.  This minor breaking of rules didn't bother anyone (and nobody complained), but it was still breaking local expectations of the Japanese culture.
So we made a few jokes together about how French people break the rules abroad. It was light-hearted but short: we exchanged a few words for less than a minute. We did not share names, or our plans for the day after, or stories… Nothing.
At the end of the play, we said "Bonne soirée", goodbye, and left.
I feel like these two contrasting interactions sum up one difference between French culture and American culture.
Do I think one way is better than the other? No!
Do I think it always apply to everyone in a given country? No!
Do I think it's useful for you to know about these differences? Yes!
We have des attentes différentes (= different expectations), when meeting a new person.
In my story, everyone reacted the way their culture expect them too.
In France, we won't normally share personal informations, like where we're from, or even our names. It's considered too personal (and/or boring) for a first meeting.
For instance, in my building, I've regularly made small talk with my neighbour for seven years, and we still didn't share our names. French culture don't expect it!
We can still make light jokes about things we know we share. Abroad, with other French people, it can often be self-deprecating jokes about us, for example.
This difference is at the heart of the metaphor of peaches/coconuts.
It also links back to our earlier episode about different gradual ways (and words) to become a friend, in France.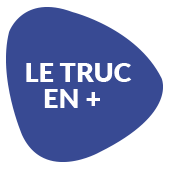 Basically: in French culture, conversations grow as we get to know each other.
This means:
1 – Our "default mode" is Silence. 
On a bus, on a theater, in a queue… we rarely talk to other people we don't know. Because it might be bothering them. Silence is seen as respectful.
2 – Sharing too much too soon is frightening.
As the relationship, you can share more. The topics you can bring up, the things you can say, the vocabulary you can use…
There's an important between the way we talk to someone we just met, and a long-time acquaintance, or a close friends. That's something I really wanted to stress out with our course Subtle French for Fitting In!
We put a lot of work into this, to make you see how French vocabulary evolves with a relationship.
3. Beyond the analysis: how can you use it?
WELL, YOU CAN USE THIS SUBTLE FRENCH TO… BETTER FIT IN.
If you barge in with personal questions, you might get strange looks, and people will try to keep their distances even more! Then you might experience French people as "standoffish".
And on the other hand, you can also adapt your expectations: French people probably won't share much with you from the get go.
Of course, you'll always find une exception, an exception.
Many French people are still very friendly from the start. They'll be happy to find their match!
A more interesting, personal conversation can be worth breaking a few rules and getting a few looks.
Just be careful, some people might find an immediate personal conversation a bit emotionally draining.
After all, there's no better view here. They're just different!
Want to save this for later ?
What massive cultural difference do you feel with French culture?
Tell me in the comments section on the blog, I'd love to hear from you.
You can also give me your ideas for future videos, for topics you'd want me to cover!
Get more cultural advice and detailed conversation scripts in my "Everyday French Crash Course." It's a 10-day mini-course to sound French, even to the French. It's free, it's useful, it's fun. Click here to subscribe right now!