Emily in Paris is a Netflix show that came out on October 2nd, 2020. It tells the story of a young American woman coming to France for work.
Let's get this out of the way first: you're allowed to like the show! If you had fun watching it, or if you personally found something valuable in the show, I think that's great.
But personally? I don't think it's a good show. For me, Emily's behavior in Paris flies in the face of everything Comme une Française stands for. She is rude, and she doesn't make any effort to learn about French culture.
I don't want you to be perceived that way when you visit France. So, let's see how you could do better than Emily in Paris.
Want all the vocabulary of the lesson ?
Want to read this lesson later ?
1) Basic politeness: Bonjour
The character Emily doesn't accept cultural differences, and the show gets a lot of jokes out of that. But often, the show doesn't even seem aware when Emily makes a cultural misstep. And so you, the viewer, might miss some of the ways in which Emily's behavior wouldn't be well received in France.
You deserve to have the best experience in France, so let's see how you should act instead — even if you don't speak French very well!
We'll focus on one scene in the first episode, when Emily goes to une boulangerie (= a baker's store.)
The first joke is supposed to come from her bad pronunciation of un pain au chocolat. But that's not the problem. At all. You're allowed to speak French imperfectly. It's good, because it at least shows that you tried!
No, the real misstep here is that Emily doesn't say Bonjour (= Hello) when she enters the shop. Even after the baker greets her!
That's very mal élevé (= rude, impolite, literally "badly raised"). You should say "Bonjour" whenever you enter any French small shop, like une épicerie (= a small grocery store), une librairie (= a bookstore)… or really any shop that's smaller than a supermarket.
You can at least answer back with "Bonjour" when the shopkeeper greets you.
2) Basic Politeness: S'il vous plaît
The second misstep Emily makes is that, when asking for your pain au chocolat, you should also add s'il vous plaît. (= please.) It's basic politeness, and it will make your stay in France that much more pleasant.
It's very basic French! Emily probably knows these words!
Of course, once you know a bit more French, you can also go the extra mile and use a complete sentence:
"Je voudrais un pain au chocolat, s'il vous plaît."

= I'd like a pain au chocolat, please.

"Je vais vous prendre un pain au chocolat, s'il vous plaît."

= I'll have a pain au chocolat, please.
Je voudrais / Je vais vous prendre are two everyday French structures that you can use in any small shop when asking for a product. You'll sound polite and already quite confident in French.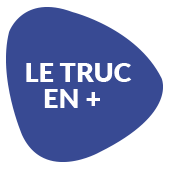 On the other hand, don't use Je veux [un pain au chocolat] = I want a pain au chocolat. It's a bit too direct. It sounds like an order!
3) Dealing with people correcting your mistakes
The baker then corrects Emily's pronunciation. That's a real thing that might happen to you, too!
Most times, though, the French person would just repeat the correct pronunciation back to you, instead of explicitly teaching you where you made a mistake.
It's true, French people love their language. So, when they hear you struggle, they want to help you get better at it. These corrections mostly come with good intentions!
But it's also true that:
It's counterproductive. You don't need more stress when trying to speak French!
You can repeat the correct pronunciation back to them, and learn a bit.
You don't really need constant correction. What you need is to practice, and make a lot of mistakes.
So try to not feel bad when French people correct you. Because if you associate "making mistakes" with "feeling bad," then soon enough you'll be afraid of speaking French!
(I know, it's easier said than done. You can start by practicing French in a safe environment, among your peers and/or with a teacher, so you'll fix your most common mistakes before engaging in "real" French conversations.)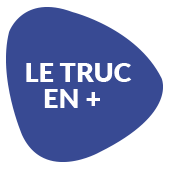 Often in American media, French characters are played by non-native French-speaking actors (or plainly non-French-speaking actors) with a heavy accent. Sometimes I can't even understand what they're trying to say…
But in Emily in Paris, the French cast speak real, everyday spoken French. You can use those conversations to help you improve your French comprehension!
4) Basic Politeness: Ce sera tout ? Bonne journée !
Ce sera tout ? / Ça sera tout ? = Will that be all? is a real part of your interaction with a shopkeeper.
When asked this question in the bakery, Emily should have answered:
Oui, merci.

= Yes, thank you.

Oui, merci, ça sera tout.

= Yes thank you, that will be all.
The thing is, this is a really basic French conversation, but it's extremely codified. Even though it's all informal!
Some students told me that after I introduced them to these unwritten rules of spoken French, their interactions at the bakery really did flow much more naturally!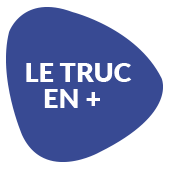 Another very common question from a baker: "Et avec ceci ?" = "And with that?" = What will you have with that?
You can answer with "Et un pain au chocolat" for example, or close the deal with your own "Ce sera tout."
When leaving a shop, you can simply say "Merci, bonne journée." (= Thank you, have a good day!) That's the usual way to say goodbye to a shopkeeper.
5) On cultural differences
Once again, I'm not really interested in all the things Emily in Paris does right or wrong. But I think it can be a valuable springboard for talking about cultural misunderstandings.
Of course, Emily could have learned some French before going to Paris, but that's not her main problem. It's better to know just a few basic, polite words and be respectful, than to speak perfect French while still ignoring all cultural rules.
On this topic, I strongly recommend the book Cultural Misunderstandings – The French-American Experience, by Raymonde Carroll. It's my favorite book about cultural differences between France and the English-speaking world, and I agree with basically everything she writes.
Here are some other lessons about cultural differences to get you started. You'll learn about 6 cultural missteps you should avoid, I'll tell you a story that happened to me about meeting new people, and you'll even get to master the scary, heated French debates between friends.
À tout de suite !
I'll see you in the next lesson!
Want to save this for later ?
And now:
→ If you enjoyed this lesson (and/or learned something new) – why not share this lesson with a francophile friend? You can talk about it afterwards! You'll learn much more if you have social support from your friends 🙂
→ Double your Frenchness! Get my 10-day "Everyday French Crash Course" and learn more spoken French for free. Students love it! Start now and you'll get Lesson 01 right in your inbox, straight away.
Click here to sign up for my FREE Everyday French Crash Course