So, you're travelling to France! Chances are that during your time there, you're going to want to buy something simple, and you may want to speak to French with people to ask for directions: "Excusez-moi, où est le…"
And then it dawns on you: you don't know the name of the different types of shops in French!
Don't worry! I'm here to help.
Why this lesson?
– So you can be more independent when travelling in a francophone country
– Become more confident when asking for directions
– Understand all the shop signs in the streets
– Navigate les rayons du supermarché (=the sections of any French supermarket) easily!
Learning goals:
– Know the names of shops in French that you'll need for your next trip to France (all levels)
– Learn the vocabulary for the products they sell and the jobs of the people who work there (Intermediate and up)
Bonjour c'est Géraldine, bienvenue sur Comme une Française. C'est parti !
Want all the vocabulary of the lesson ?
Want to read this lesson later ?
1) Simple names: la fromagerie
Most commonly, shops in French tend to follow a simple rule:
the product they sell + -erie (suffix)
It creates a feminine noun.
For instance, the place that sells le fromage (=cheese) is la fromagerie (=a cheese shop). It can be a shop that only sells cheese, or a section in a larger store (or a supermarket) where all the cheese is stored.
The profession of shopkeepers also follows a simple construction. They're le fromager / la fromagère (= cheese seller, masculine / feminine).
Finally, the name la fromagerie is also used for the cheese-making skill and traditions, as well as for its whole industry. And un fromager can be a cheese-maker too.
In older times, the same people used to make and sell their products; now that these roles are often separated (except in places like le marché des producteurs, a farmer's market), we use the same word for both.
Once you're inside the shop, I've got you covered! Click here to read the step-by-step French scripts you can use in a shop!
Other shops with the same constructions :
Some related shops:
La joaillerie is the place to buy jewelry made with une pierre précieuse (= precious stones). Most "bijouteries" are also "joailleries," and most people don't really know the difference.
Before, we used to buy le lait (=milk) at la laiterie and la crème (=cream) at la crèmerie. These shops don't really exist anymore, but you might find these names as sections of the supermarket.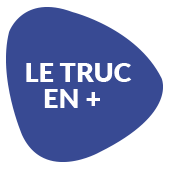 Le poissonnier / la poissonnière are people who sell fish.

Le bijoutier (-ère) / le joaillier (-ère) sell jewelry.

Le parfumeur / la parfumeuse sell perfume.
People who work at the shop would be le vendeur / la vendeuse (the seller). It's the general word we use when there's nothing more specific!
Le jardinier is a gardener (male). Une jardinière can be a gardener (female), but also a planter (the object), or une jardinière de légumes (=a mix of vegetables!)
2) Names you already know (or that you can guess)
La boulangerie (=the bakery) is the place of work of le boulanger / la boulangère (=the baker.)
You can buy du pain (=bread) and many other delicious products, like "le croissant" and "le pain au chocolat". We call these "les viennoiseries" – click here to find out more!
La pâtisserie (=pastry shop) is where you can buy une pâtisserie (= a pastry) or un gâteau (= a cake) from le pâtissier / la pâtissière (=pastry cook).
We often have la boulangerie-pâtisserie : the people there make and sell bread and cakes.
Similarly, we have la boucherie, where you can buy raw meat from le boucher / la bouchère (=the butcher).
La charcuterie means both "prepared meat" (mostly pork) and the place you can buy some (like a deli).
Most times, le boucher / la bouchère is also un charcutier / une charcutière, in la boucherie-charcuterie.
Tricky "faux-ami" #1:
La librairie (=a bookstore) is where you can buy un livre (= a book) from le libraire / la libraire (same word for both genders, = bookseller)
It's not la bibliothèque (= the library), where le bibliothécaire / la bibliothécaire (=a librarian, both genders) works! At la Bibliothèque Nationale de France, for instance.
Tricky "faux-ami" #2:
A drugstore is une pharmacie where you can buy un médicament (= a medicine), from le pharmacien / la pharmacienne.
You'll also sometimes find a less-regulated parapharmacie (mostly at the supermarket), which sells the non-medical things from "la pharmacie" (like some hygiene products and beauty products…)
In some places, you'll also find la droguerie, which is une parapharmacie that might also sell tools, paint, and other domestic products. They used to be called un marchand de couleurs (a color-seller) – the name isn't used anymore but it was poetic.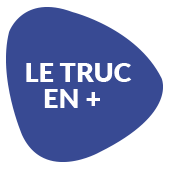 Use the right pronoun!
For all shops, we say "Aller à la + [nom du magasin]" or "Aller chez le + [nom du métier]."

"Je vais à la boucherie" = "Je vais chez le boucher" = "I'm going to the butcher."
Saying "Je vais au boucher" is a classic mistake that even French people sometimes make when they speak quickly and mess up.
3) Exceptions and advanced names
There are many ways you can start a conversation in these shops. I want to help you become confident in French for all these interactions, and in all other real-life scenarios. You can find all these tips and more in my program: French Conversation with Confidence: Speak French with confidence in real life (even outside the classroom) – click here to take a look!
After all the shops in French we've covered, you can now understand the basic rules. But of course, as always in French, there are many exceptions!
Le marchand de journaux: the newspaper shop or stand
Le magasin de chaussures: the shoe shop
Le magasin de sport: the sporting goods store
Many stores are also known by their brand name.
For high-end brands (especially food), we use the pronoun "chez":
Je suis allée chez Ladurée. (=I went to Ladurée, a famous luxury bakery. Try un macaron, a French macaroon, from their shop – they're delicious!)
For most stores and shops, however, we use "à". But remember, "à + le" becomes "au."
Carrefour (supermarket brand) → Aller à Carrefour.
Le Printemps (department store, "le" is in the brand name) → Aller au Printemps.
Le Carrefour près de la gare (the Carrefour store near the train station, "le" comes from being specific) → Aller au Carrefour près de la gare.
More exceptions:
Le bureau de tabac is where you can buy cigarettes and tobacco. It often sells newspapers too, and sometimes you can get a coffee. It's where le buraliste works.
La confiserie sells des bonbons (=sweets), and is often a boulangerie as well.
La cordonnerie repairs your shoes. We say "Je vais chez le cordonnier."
Une épicerie is a grocery store where you can buy lots of small things, including food and other stuff, from l'épicier / l'épicière.
La friperie sells des vêtements d'occasion (=second-hand clothes), also called des fripes.
La quincaillerie sells tools, from le quincailler.
Finally, le primeur (or "le marchand de primeurs") is a greengrocer, selling fresh fruits and vegetables.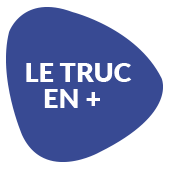 These jobs are often found in French proverbs and expressions.
For instance :
Les cordonniers sont toujours les plus mal chaussés = cobblers have the worst shoes. The expression implies specialists often neglect to use their skills on themselves ("the cobbler's children go barefoot")
Des comptes d'épicier = a grocer's accounting; over-scrupulous, complicated calculations on small sums or unimportant details.
Click here to learn more useful French proverbs about life.
Que vendent ces magasins ? What do these shops sell?
Easy: l'animalerie
Intermediate: la papeterie
Advanced: la mercerie
Take your time to think it over!

— Spoilers: the answers —
L'animalerie comes from "un animal" → It sells des animaux de compagnie (=pets) and des produits pour animaux (=products for animals)
La papeterie comes from "le papier" → It sells du papier (=paper) or stationary, such as un cahier (=a notebook) and products to write on that paper, like un stylo (= a pen)…
La mercerie comes from an old word for "a travelling salesman". Nowadays, it sells des produits pour la couture (=everything that has to do with seaming and stitching: needles, thread, buttons, etc.)
Want to save this for later ?
Your turn now – ET TOI ?
→ Quel est ton magasin préféré en France?
Any recommendations? Tell me your favourite shops, in French!
You can answer in French in the comment section, I'd love to hear from you.
For example:
"J'aime beaucoup aller au Bon Marché quand je suis de passage à Paris. C'est mon grand magasin préféré."
(= "I love to go to Le Bon Marché whenever I'm in Paris. It's my favorite department store.")
I'll give you pointers for your mistakes and read all your replies on the blog!
And now:
→ If you enjoyed this lesson (and/or learned something new) – why not share this lesson with a francophile friend? You can talk about it afterwards! You'll learn much more if you have social support from your friends 🙂
→ Double your Frenchness! Get my 10-day "Everyday French Crash Course" and learn more spoken French for free. Students love it! Start now and you'll get Lesson 01 right in your inbox, straight away.
Click here to get started.
Allez, salut 🙂
Bonne journée,
Géraldine