This week, French people are going to celebrate the 100th anniversary of l'armistice (=the armistice), that declared la fin des combats (=the end of fighting) of La Première Guerre mondiale (= World War One).
This treaty was signed le 11 novembre 1918, in a train wagon in a clearing of Rethondes, a small village in Northern France. The peace treaty itself was signed on June 28, 1919, in Versailles: it's le traité de Versailles.
Since then, the armistice date became a national holiday: le 11-Novembre. Similar to le 8-Mai is for WWII!
French history is something all French people share. It's part of our background knowledge, and common representations. All these "deeper" French things that we all learned as kids, but that foreigners never have the opportunity to know of – but that you can find in my courses such as Exercise Your French !
Unfortunately, if you try to learn about French history on your own, reading dates and online summaries might make it sound dry and confusing.
Don't worry!
Today, I'm going to show you some French resources to explore the topic. They'll help you learn more, feel more, and keep you interested!
Learning goals: Things you'll be able to do after this lesson
– Explore fascinating French resources about "la Première Guerre mondiale"
– Dive into the resource that you find interesting
– Plan your next trip / find the next movie to watch / play a French board game
Bonjour c'est Géraldine, Bienvenue sur Comme une Française. C'est parti !
Want all the vocabulary of the lesson ?
Want to read this lesson later ?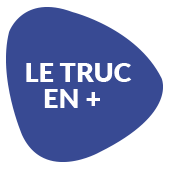 Memory trails can help you reunite with history of the world, of Europe, or of your own family. And at the same time, they can also take you through the underrated green fields of a quaint area of the country. (Bring an umbrella, just in case.)
Les documents d'époque (=original documents) are primary sources. They'll offer you a glimpse of what the period really looked like.
You can even browse through them online!
A special website offers tons of resources: 14-18 mission centenaire (= "14-18" is a common French name for WWI. "Centenaire" = centenary.) I recommend you check out la frise chronologique commentée (= annotated timeline) with a lot of documents, photos and books of the time. Click here to find out more.
The "Centenaire" website gets its value from original French archives – such as the monthly online exhibits from the Albert-Kahn collection.
Some notable portfolios:
– Migrations pendant la Première Guerre mondiale : a collection of early photographies, about the migrations and displacements caused by the war, in Europe, Africa and the Middle-East.
– L'engagement des femmes pendant la Grande Guerre: "Involvement of women during the Great War." A collection of photos, exhibits, and documentaries you can watch online.
– Les colonies pendant la guerre: a website-wide search on all documents about the European colonies during the war.
Un reportage is a report, a short documentary, about facts and events.
Notable videos I recommend you watch:
– C'est quoi l'armistice de 1918 ? – 1 jour, 1 question → In less than 2 minutes, this short video gives you ALL the vocabulary you need to talk about l'Armistice (such as "La der des der" → "The last of the last" = "the very last war," a French expression for WWI, which was seen as so brutal it could only be the last war of history… Here, "Der" is short for dernière = last)
– C'est pas sorcier – guerre de 14-18 (30 minutes) → C'est pas Sorcier is a massively popular TV show, popularizing science and history to children. One reporter is on the field, while the other one is in the truck, using great models and props to help you understand. "C'est pas sorcier" (= "that's not wizardry") is a French expression that means "It's not difficult, it's not rocket science."
– La première guerre mondiale avec le CNC – Nota Bene → This is a playlist of 10-minute videos about WWI, by French history Youtuber Nota Bene. I love his channel! His video on French colonial troops during WWI is also a great watch. In Comment vit un soldat de la Grande Guerre à l'arrière du front ? ("How does a soldier live the Great War behind the front?"), he shows you a soldier's daily life–and you get to see inside the great Amiens cathedral!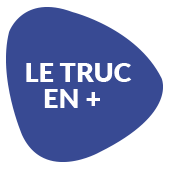 My previous episode on Le 11 Novembre (from 2014) has some more (sometimes overlapping) vocabulary and resources you can check out.
Of course, French cinema also dealt with the Great War.
Notable French movies you can watch:
– La chambre des officiers → A 2001 movie based on a 1998 eponymous novel (that I also recommend). A young soldier gets injured and disfigured at the beginning of the war.
– Un long dimanche de fiançailles (A Very Long Engagement) → A 2004 movie based on a 1991 novel. Movie by Jean-Pierre Jeunet with Audrey Tautou (same director and actress as in Amelie). Roger Ebert loved it.
– Au revoir là-haut ("See you up there") → A 2017 movie based on a 2013 novel that won Le Prix Goncourt, the most prestigious French literary prize. It tells the story of a disfigured veteran, one of les gueules cassées (= broken faces, from WWI), in a stunning magical epic dark comedy.
– Joyeux Noël (Merry Christmas) → A 2005 war drama film based on the Christmas Truce of 1914, with Diane Kruger, Benno Furmann and Guillaume Canet. It was produced by France, Germany, the UK, Belgium and Romania. It's a good, sentimental movie, maybe more hopeful than the others.
The First World War also inspired un jeu de société (= a board game) that I enjoyed.
It's called les poilus (= "the hairy men", an affectionate nickname for French soldiers in WWI). → Official website.
Les Poilus is un jeu coopératif (=co-op board game). You try to survive as a team, through the war, until peace arrives. Keep your spirits up!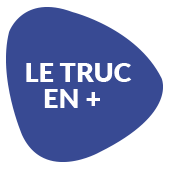 Sadly, the game itself was born in tragedy. The illustrations were made by famous French illustrator and cartoonist Tignous. Right before the game released, Tignous was murdered in the Charlie Hebdo shootings on January 7, 2015. Les Poilus is a testament to their will to make friendship stronger than death.
Want to save this for later ?
Your turn now – ET TOI ?
→ Qu'est-ce que tu vas explorer après cet épisode ? Pourquoi ?
What are you going to explore after this episode? Why?
You can answer in French in the comment section, I'd love to hear from you.
For example, you can say: "Je vais regarder "C'est pas sorcier" car c'est une émission que j'aime beaucoup." (= I'm going to watch "C'est pas Sorcier" because I love that show.)
I'll give you pointers for your mistakes and read all your replies on the blog!
And now:
→ If you enjoyed this lesson (and/or learned something new) – why not share this lesson with a francophile friend? You can talk about it afterwards! You'll learn much more if you have social support from your friends 🙂
→ Double your Frenchness! Get my 10-day "Everyday French Crash Course" and learn more spoken French for free. Students love it! Start now and you'll get Lesson 01 right in your inbox, straight away.
Click here to get started.
Allez, salut 🙂
Bonne journée,
Géraldine