Salut !
Les Vieux Fourneaux is a French comic book that I love. It's a tale of friendship, wisdom, old age, silliness and adventure. And they recently turned it into a movie!
But why should you read it? It's simple:
La bande dessinée (=comic books) is a big part of French culture.
For you, it's an easy way to learn: it's a combination of word and images that you can read at your own pace!
It's a really good book. And it's also a French movie you can watch, to practice your understanding of spoken French!
In today's lesson, you will get familiar with this popular modern French comic series. You'll practice your comprehension of real spoken French. And you're going to learn at least three new French slang words!
Are you ready?
C'est parti !
Want all the vocabulary of the lesson ?
Les Vieux Fourneaux is une BD (= une bande dessinée) by Wilfrid Lupano and Paul Cauuet, published by Les Éditions Dargaud. The book is available in French or in the English version (where it's called The Old Geezers.)
You can start by reading un tome (= a volume) only, before diving into the three others!
The title is a mix of old slang and a play on words about a popular expression.
Un fourneau (= a furnace, an oven) used to be slang in the XIXth century for a beggar, un vagabond (= a vagrant). It comes from the "charity ovens", what we would call now la soupe populaire : places where they would give free soup for everyone.
"Fourneau" became slang for "a stupid or contemptible person," but it's not used anymore (from Le Robert dictionnary.)
In the comic book's title, "Les Vieux Fourneaux" also reminds us of the popular expression "C'est dans les vieux pots qu'on fait les meilleures soupes" (= the old pots make the best soup.)
Both meanings combined make us think of playful, rebellious old people who still have tricks up their sleeves. And that's what the story is about!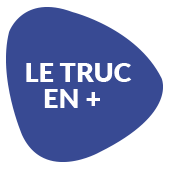 Want to read this lesson later ?
L'histoire (= the story) starts with trois vieux amis (= three old friends), gathered for l'enterrement de Lucette (=Lucette's funeral.) These friends are:
→ Antoine, who was l'époux de Lucette (= Lucette's husband). Now he's veuf (= widowed). He had a granddaughter, Sophie, who we meet at the start of the book.
→ Pierrot, un anarchiste (= an anarchist). He likes faire des coups (=strike against) against the government, the law, the system, and even les autoroutes (=highways). He's also myope comme une taupe (= "myopic like a mole," blind as a bat).
→ Mimile (affectionate nickname for "Émile"), he's a charming, mysterious adventurer. During the story, we get to know who he really is.
These three old men are "les Vieux Fourneaux" : vagabonds (= vagrants, vagabonds), malicieux (= mischievous), malins (= clever), revanchards (= vindictive)… They're very intéressants (= interesting) and drôles (= funny).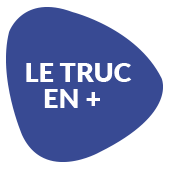 Why it's interesting for you.
Since the characters are rebellious, mischievous, you get to read some interesting vocabulary: du vocabulaire familier et argotique (= familiar and slang language.) Much more than in Tintin, for instance, which is much more formal – since it was written a long time ago.
As my friend said, Les Vieux Fourneaux is also très franchouillard. "Franchouillard" is a fascinating adjective; it means "very French", in an informal way, with the clichés of "rural France."
It can be used with affection for the "traditional" French lifestyle of wine, cheese, and arguing with friends over everything.
In some contexts, "franchouillard" can also mean a vibe of self-centered nationalism, with some hints of racism.
It come with the dual nature of our own vision of the country. But more importantly, it's a funny-sounding word!
Le vocabulaire in the book is full of colloquial expressions and puns!
For instance, Pierrot's anarchist group is called Sans yeux, ni maître (= No eyes, no masters)–it's un jeu de mots (= a pun) on the anarchist slogan Sans dieu ni maître (= No gods, no masters), because old Pierrot can't see much anymore.
Another hidden pun comes in later: la maison de retraite (= the nursing home) is called Meuricy. It looks like a typical name for a French place, like the real towns of Quincy, Jarcy, Nancy… But on a closer look, it also sounds like "Meurs ici" (= "Die, here"): a fitting name for a depressing nursing home.
Familiar French often hides in simple things, such as saying "Ben…" instead of "Eh bien", to mean "Well" (it's a general interjection.) And in more specific vocabulary too!
For instance, un costard is slang for un costume (= a suit). It's very common! Just like the slang verb se magner, which means se dépêcher (= to hurry). Example: Magne-toi ! (Dépêche-toi !) (= Hurry up!)
Un falzar, slang for un pantalon (= pants), sounds a bit more outdated. The word comes from the greek or turkish language. Borrowing from other languages, especially from immigrants, is a big source of creation for the French language. Especially slang!
Want to save this for later ?
Et toi ?
Présente-moi 3 mots que tu as appris dans cette leçon.
I want to hear from you! Tell me three words you learned in this lesson.
You can write for instance "J'ai appris que un costard c'est du français familier pour un costume", or "Une bande-annonce c'est pour annoncer un film".
In French, if you dare!
And don't forget to share this lesson with a francophile friend who might enjoy it! As always, if you want more lessons on spoken French, check out our 10-day Everyday French Crash Course. It's free!
Bonne journée,
Géraldine