Salut!
French people love jokes. It's one of the reasons my lesson on French jokes and comedy movies in my Everyday French Crash Course is one of my absolute favorites!
Watching great comedies can be a fantastic tool for improving your French – and to have fun while doing it. Beyond the movies you already know (Intouchables, Amélie…), there are older, even weirder comedies that are well worth watching.
We've mentioned some of them in our episode about quick cultural references: quote these movies and you'll quickly be seen as one of us!
C'est parti.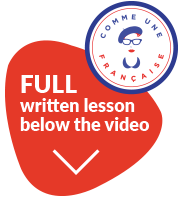 Want all the vocabulary of the lesson ?
Want to read this lesson later ?
La Classe Américaine, also called Le grand détournement, is a 1993 television flim.
La classe means "style."
Example:
Waouh Julie, tes nouvelles chaussures à perroquet, c'est la classe !
Wow Julie, your new shoes with parrots on them, they're stylish!
In older slang, la classe américaine = a great style !
Un détournement is an artistic remix of previous works, such as movies and advertising.
And this movie is nothing but détournement indeed. It's made out of clips from older american movies, such as Citizen Kane, All the President's Men, or Western films with John Wayne, but redubbed with new dialogues to create a completely new, absurd storyline.
Two journalists try to find Georges Abitbol, played by John Wayne as l'homme le plus classe du monde, the classiest man on Earth!
La Classe Américaine was made by French director Michel Hazanavicius, who later directed the great movie The Artist… as well as the two great comedy movies OSS 117, which I always recommend whenever I can!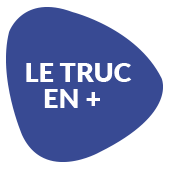 2. Les Vacances de Monsieur Hulot
Les Vacances de Monsieur Hulot, Monsieur Hulot's Holidays, is a 1953 movie by visionary French actor and director Jacques Tati.
The naive, lovable character of Monsieur Hulot is trying out this new fad, "summer holidays at the beach." The movie shows us a wide range of French characters, and gently mocks the small absurdities of modern life.
It's a very sweet and funny movie, and it aged very well!
Jacques Tati loves to show the simple French way of life at the time, as well as the failings of complex technology over simple pleasures. He did it again in its later movies, such as Playtime, which I can't recommend enough!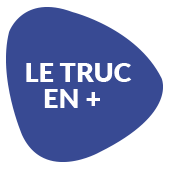 The AV Club review of Jacques Tati's movies – they're available in DVD in the US. Probably on YouTube somewhere as well…
Don't mistake Jacques Tati for les magasins Tati, a popular chain of stores in France for cheap clothes. And don't mistake "Monsieur Hulot", Tati's character, for Nicolas Hulot, French journalist, TV show host and environmental activist – who in 2017 became Ministre de la Transition écologique et solidaire, Minister of the Environment.
3. La Folie des Grandeurs
La Folie des Grandeurs, Delusions of Grandeur, is a 1971 French comedy directed by Gérard Oury. Oury is also famous for other great comedies, especially La Grande Vadrouille, (The Great Stroll), which is one of the most famous French comedies of all time.
Just like La Grande Vadrouille, La Folie des Grandeurs stars French comedian Louis de Funès. De Funès was an amazing physical actor, and a hallmark of the 60's and 70's French comedy. He holds a giant part in French humor. The second protagonist is played by French actor and famous singer Yves Montand with his smooth voice.
La Folie des Grandeurs is a loose adaptation of Ruy Blas, a play by Victor Hugo, the most famous French writer of all time. The movie is set in a 17th century Spanish court. Louis de Funès is a greedy tax collector who falls out of grace. He tries to get his job back through plotting and manipulations, with the help of his valet, Yves Montand.
To go the extra mile, you can also check out Les Aventures de Rabbi Jacob, another great movie by Gérard Oury starring Louis de Funès.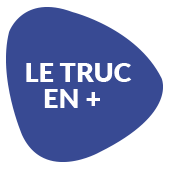 Louis de Funès is a great name of French comedy, but Yves Montand is famous as well. Notably for his cover of Le Temps des Cerises, an old song of nostalgia, hope, loss and revolution.
In La Folie des Grandeurs, Yves Montand plays the role of the greatest alarm clock ever for rich and greedy Louis de Funès. You can watch this famous scene on Youtube.
4. Deux heures moins le quart avant Jésus-Christ
Deux heures moins le quart avant Jésus-Christ, a quarter to two before Christ, is a parody of peplum movies such as Ben-Hur, filled with des anachronismes, anachronistic gags.
The movie came out in 1982. It was directed by French actor, director and writer Jean Yann, starring the great comedy actor Michel Serrault as Caesar, and the very, very famous comedian Coluche. He plays the protagonist, named Ben-Hur Marcel, who mistakenly gets involvedin a plot against the Roman Emperor.
It's a funny cult movie. It's related to the Astérix comic books, la bande dessinée, which also depict an alternative Roman empire for comedic purposes.
A good mix between the movie Deux heures moins le quart and the comic books Astérix, is the 2002 movie adaptation of Astérix, one of the most famous French comic books: Astérix et Obélix, Mission Cléopâtre.
It's the best, funniest movie version of Astérix, and I'll always recommend it!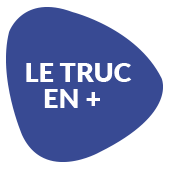 Astérix et Obélix: Mission Cléopâtre is a 'Who's Who' of 21th century French humor. Especially for Alain Chabat, its director, who was part of the comedy trio Les Nuls, and his friends: Jamel Debbouze, Chantal Lauby, Édouard Baer…
By the way, Édouard Baer is a master of French language. He can speak a very poetic, formal French. Listening to him speak can be a great way to practice your French in a new way!
La Cité de la Peur is a 1994 movie, directed by Alain Berbérian, and written by the comedy group Les Nuls.
Along with the other comey trio Les Inconnus, Les Nuls defined the French humor of the 80's / 90's.
The movie is set during le Festival de Cannes, the Cannes Festival, between a serial killer on the loose, and a marketing agent trying to use his murders to promote a new movie.
There's a gag a minute, and all the dialogue was quoted endlessly throughout the 90's.
Use it to make fast friends with French people!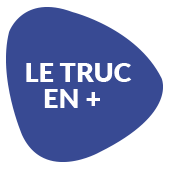 Alain Chabat is also on air this year for a second season of his show Burger Quiz. The first season dates back from 2001… It's a fun and popular show, with great jokes and weird questions, and you can watch some episodes on YouTube right now!
Want to save this for later ?
Et toi ?
What other older comedies do you enjoy?
Tell me in the comments section, I'd love to hear from you!
Bonne journée,
Géraldine