If you have lots of time on your hands and you want to do something better for your mind than checking the news on repeat, there's an easy + fun way to train your oral French comprehension — with French TV shows!
There's lots of great French content you can watch (legally), with or without subtitles, on your favorite online streaming platforms.
Learning goals: This is what you'll be able to do after watching this lesson
Beginner: Check out one French show at random from your favorite streaming service
Intermediate: Watch French soap operas and travel shows
Advanced: Laugh with French stand-up comedians, and get addicted to Affaire Conclue (like me!)
Bonjour I'm Géraldine, your French teacher.
Welcome to Comme une Française!
I'm here to help you get better at speaking and understanding everyday French — anytime, anywhere.
Let's dive in.
Want all the vocabulary of the lesson ?
Want to read this lesson later ?
You can find a lot of French movies and TV shows on Netflix. The best thing is, you can turn on the subtitles to help you understand what they're saying!
For example, here are some French TV shows on Netflix I recommend:
Dix pour cent (Call my Agent) : It's a fantastic TV series that I love! It shows life and drama at a fictional talent agency in Paris. A fun thing is, in every episode, a real-life French celebrity plays themselves (or their own exaggerated persona, at least.)
Au service de la France (A Very Secret Service): In 1960, a young and handsome French man enters the secret service. It has geopolitics, the French love of bureaucracy, a world and society that are changing rapidly… I love this show too! It makes fun of how French people see themselves, but in an endearing way. It's funny, with the same humor as the spy-spoof movie OSS 117 (they share the same writers.)
Mytho (Mythomaniac): a French mother lies to her family, telling them she has cancer. The lie spins out of control and reveals the truth about her family. I didn't watch this mini-series, but foreign friends of mine recommended it, and I trust them 🙂 Check it out!
Les Rivières Pourpres (Blood Red Rivers): this riveting 2018 thriller is a sequel to the book (and movie) of the same name.
For more advanced learners, you can try watching French stand-up comedy, such as Blanche Gardin's or Fary's specials, who both made a big splash on the stand-up scene these last few years.
(Warning: I can't be 100% sure all these shows are available in your area at the time when you're reading this.)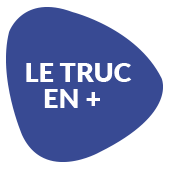 If you subscribe to another online streaming platform, you might find other French TV shows that I love. Look for them to see if they're available to you.
The adventures of Tintin (Prime Video) : Ce dessin animé (= this animated series) defined my childhood! The music brings back memories! It's just like the book – but the characters can talk!
Un Village Français (A French Village) (Prime Video) : Life in a French village during the occupation. People have to make choices, and deal with the consequences. This show has great reviews and ratings! So much that I actually borrowed the DVD from my local library just before the lockdown here… but I'm so busy that I still haven't found time to watch them!
Le Bureau des Légendes (The Bureau) (Prime Video) : This realistic, modern thriller follows undercover spies working for the French secret services. It's a big success, and with four seasons (and a fifth one very soon) it is a great show to binge-watch.
Kaboul Kitchen (Prime Video): I love this comedy series so much! In 2005, a guy opens a restaurant (with a bar) in Kaboul, Afghanistan. He has to deal with his neighbours, his daughter, the local mafia, a general… It's really funny, and you can hear lots of different French accents.
Kaamelott : This one might be hard to find outside of France, especially with subtitles, but it's my favorite French TV show so I have to share! It's a comedy series around King Arthur and his incompetent companions. The episodes are really short in the first seasons (having to fit their TV time slots), but they get longer and better produced afterwards. There's even a movie on the way! (And it stars the actress Audrey Fleurot in a minor role – she's also in Dix pour cent and Un Village français.)
The national French TV platform.
I'm not sure you can use it in your area (or outside of France)… But if you can, everything on there is free 🙂
Even if you can't access it in your area, it can be a good source of inspiration for French TV shows that you can then look for elsewhere. A lot of them are on YouTube, for free.
For example:
Watch one of these French TV shows and tell us what you liked about it in the comments!
If you want to get more resources, tips and exercises to practice your French oral comprehension while you have extra time on your hands, check out this short playlist that I put together for you:
Practice your French oral comprehension from home with Géraldine
Stay safe, see you in the next video!
Want to save this for later ?
And now:
→ If you enjoyed this lesson (and/or learned something new) – why not share this lesson with a francophile friend? You can talk about it afterwards! You'll learn much more if you have social support from your friends 🙂
→ Double your Frenchness! Get my 10-day "Everyday French Crash Course" and learn more spoken French for free. Students love it! Start now and you'll get Lesson 01 right in your inbox, straight away.
Click here to sign up for my FREE Everyday French Crash Course
PS: If you want to learn more about French grammar and vocabulary, check out "this" short playlist that I put together for you. I'll see you in the next video.
Allez, salut 🙂
Géraldine