You've just seen a French person do a good job, and you want to compliment them by saying "Well done", so you tell them: "Bien fait !"
…And now they look puzzled, hurt, and angry.
You just fell into a classical mistake. "Bien fait" is a trap of French vocabulary!
Why? What is the real English translation of "Bien fait"? Well, actually, it's not quite as simple as a 'translation'. There are some cultural considerations, too. Let me explain…
Learning goals: This is what you'll be able to do after watching this lesson
Beginner: Know that you should never use "Bien fait" – and why
Intermediate: Understand what "Bien fait" really means
Advanced: Learn how to (properly + politely) congratulate someone in French
Bonjour I'm Géraldine, your French teacher.
Welcome to Comme une Française!
I'm here to help you get better at speaking and understanding everyday French — anytime, anywhere.
Want all the vocabulary of the lesson ?
Want to read this lesson later ?
1) The trap: never use "Bien fait" in French
In French, the adjective "bien" means "well."
The adjective / past participle "fait" means "done" (from the verb faire = "to do")
So, word for word, Bien fait really means "Well done"!
…But can you really rely on a word-for-word translation?
Yes, most of the time. I know that's not what high school teachers will tell you. But you're not in high school anymore, and you're not learning French for a test — you're learning French to communicate !
Word-for-word translations will lead you to make mistakes, but that's OK. I'd rather see you use word-for-word translations than only use three perfect sentences you know for certain are correct.
You should feel free to make mistakes. It's the only way you will:
Have fun with French, and keep your joy and motivation
Communicate what you want to say, even when you don't have perfect French
Learn French effectively in the long-term
Worst-case scenario? You'll make yourself or someone else feel a little confused for a minute. It's not a big problem.
My goal here is to:
Help you avoid the worst-case scenarios
Help you face less problems like these, so you can be more confident making mistakes.
Help you make new, better, more interesting mistakes in French.
And the first rule for this is: never use "Bien fait."
2) What "Bien fait" really means
Bien fait is actually used in French as "Serves you right."
It's for petty revenge, to bask in the satisfaction of seeing someone else get hurt when you think they deserved it. It's for blaming the victim, basically.
Tu as mangé trop de bonbons, et maintenant tu es malade ? Bien fait !
You ate too many sweets, and now you're sick? Serves your right!
French people also commonly use it in sentences like:
C'est bien fait pour toi ! = literally "It's well done for you" = "Serves you right."
C'est bien fait pour lui ! = "Serves him right"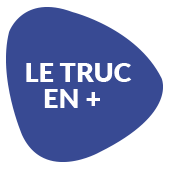 Don't use "bien fait" to describe how you want your steak cooked at the restaurant either!
The French vocabulary words for describing how you want red meat cooked are:
Bleu = Very Rare (literally "blue")
Saignant = Rare (literally "bleeding"
Á point = Medium (literally "just the right time")
Bien cuit = Well done (literally "well cooked")
3) How to actually congratulate someone in French
Now, what should you say in French, when you want to say "Well done" ? What can you use instead of "Bien fait" to congratulate someone?
The simple, most common ways to congratulate a person in French are one-word sentences:
Bravo ! = "bravo!"
Félicitations ! = "Congratulations!"
Or there are also some longer, more impersonal sentences you can use:
C'est super ! = "That's great!"
C'est génial ! = "That's awesome!"
C'est fantastique ! = "It's fantastic!"
For more tips, I also have a lesson on how to compliment someone in French.
You can also opt for more precision:
Je suis impressionné(e). = "I'm impressed." (with a silent "e" in the feminine)
C'est très beau. = "It's very beautiful." (for art, a panorama, a room)

C'est très joli.

= "It's very pretty." (for a dress, jewelry, flowers…)
C'est très bon. = "It's very good." (for food only)
If you're describing a meal that you really enjoyed, you can also watch my previous lesson on how to appreciate food like a French person.
Finally, C'est bien fait can sometimes mean "That's well done" in a positive manner (but never "Bien fait" on its own!). This is especially used in a technical context, like when describing a machine or a system.
In general, though, I advise you not to use it. The risk outweighs the benefits!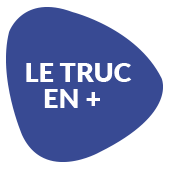 As a noun, le bienfait is always positive! It sounds just like "bien fait", but it means "the benefit", or "the good action." It's close to le bénéfice, which more often than not means "the profit," especially commercial profit.
What did you learn today?
Never use "Bien fait !" in French.
It can be used to make fun of someone who got hurt (but that's not cool.)
Instead, congratulate someone in French with "Bravo !" or "C'est super !".
If you want to learn more about embarrassing mistakes with vocabulary, check out this short playlist that I put together for you.
À tout de suite.
See you in the next video!
Want to save this for later ?
And now:
→ If you enjoyed this lesson (and/or learned something new) – why not share this lesson with a francophile friend? You can talk about it afterwards! You'll learn much more if you have social support from your friends 🙂
→ Double your Frenchness! Get my 10-day "Everyday French Crash Course" and learn more spoken French for free. Students love it! Start now and you'll get Lesson 01 right in your inbox, straight away.
Click here to sign up for my FREE Everyday French Crash Course
PS: If you want to learn more about French grammar and vocabulary, check out "this" short playlist that I put together for you. I'll see you in the next video.
Allez, salut 🙂
Géraldine