If you're visiting France, if you're simply interested in French culture, or (especially) if you're thinking about moving to France, here's a very important topic for you: French food. And all the French cultural rules around it!
I talk a lot about the topic of French food culture on Comme une Française, because it's so important. It's even a UNESCO Cultural Heritage of Humanity, by the way!
To help you grasp the French way of food, there's a book that can help you. I love it, I read it four times already. And today, I want to share it with you!
The book:
French Kids Eat Everything: How Our Family Moved to France, Cured Picky Eating, Banned Snacking, and Discovered 10 Simple Rules for Raising Happy, Healthy Eaters – by Karen Le Billon
I highly recommend it. It gives very good insight on French food culture, and is a great read – even if you don't have kids, or don't plan on moving to France !
About this lesson:
– This lesson is not a review, or even a criticism – I just want to give you my own insights on the text and some extra angles to look at it from.
– You can read the book first or watch the episode / read the lesson first, you're free to do what you want!
Learning goals:
– Know some French cultural rules about food (all levels)
– Learn the name of the four French daily meals (all levels)
– Learn the vocabulary about French school restaurants (Intermediate level and higher)
Bonjour c'est Géraldine, Bienvenue sur Comme une Française. C'est parti !
Want all the vocabulary of the lesson ?
Want to read this lesson later ?
Karen lives in Canada with her French husband Philippe, and their two young daughters Sophie and Claire. The family is making a big move: they're going to live in France!
They're in total immersion right away. Philippe's parents (les beaux-parents de Karen = Karen's in-laws) live in the area, and they're a great help, despite a few occasional issues. Karen's eldest daughter is enrolled in the local school, and needs to get used to the French food rules.
One thing Karen realizes very quickly:
→ Visiting France is not the same as living in France!
That's a point I cover in my courses too: French expectations are very different once you're living here, and not just a tourist anymore!
French people will assume you speak French and know our social rules. So here comes the catch-22:
1 – Everyone expects you to know the rules already, so no one will take the time to teach you. BUT…
2 – You can't learn them on your own. There are a lot of them, most of them informal but important.
If you're planning on moving to France, or even if you're a tourist who wants to enjoy France on a deeper level, don't worry: I have courses and programs to help you escape that trap!
2) French food = social life
The book starts off with ideas and facts about French food.
For instance: French adults spend twice as much time eating as Americans. The French reputation for long lunch breaks is true: in France, people like to have long meals, even at work. It's because of the Key French Food Culture Fact #1.
Key Fact #1: French food is social life.
→ Especially in family lunches, often on Sunday (or Saturday). Meal time gets you up to date to what's going on with the family, but it's also an important time to simply appreciate food and those we share it with.
But it's also the case for la pause déjeuner (= lunch break) at work. As Karen writes, "The slowest part of French daily life was meal time." Shops are closed at noon, and we like it! We want everybody to have a decent lunch break, because meals with other people are almost sacred.
That's why French people "never eat standing up, in your car, on the go". It happens, of course, but we try not to.
It's like manger seule (=eating alone): you can do it without any problem (at the restaurant, for example), if you're on your own. But if there's a roommate / colleague / friend / loved one around you can eat with, French people would simply synchronize their meal with them.
Social life also comes in when we're buying food. Especially at le marché (= the market), where you can meet other people, chat with friends, get up to speed… And talk to the seller to slowly build a relationship.
"How did you eat the food I sold you last week?", "So tell me, what do you want this week?", "Here's the story of this vegetable…" Conversations at the market are very useful to create social ties!
And conversations in general, too. That's what you can find in the Conversations of "Subtle French for Fitting in": How to use French conversation to build a relationship with French people–turning neighbors, sellers and acquaintances into friends!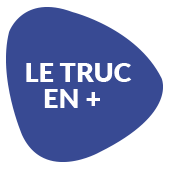 L'amitié (= friendship) in France, as Karen writes, is a deep, intimate, lifelong commitment, that we make mostly before one's mid-20s. That's mostly true… But we also make friends later in life! And you can make friends later too 🙂 At least as long as you know the rules!
In France, as Karen points out, teaching children to eat properly is to teach them to be social. And behaving well in society in general is great!
French people see teaching their kids to eat properly as more important than teaching them to be autonomous or self-reliant with their eating habits (which is also a good thing to learn, of course.) It comes with our Key French Food Culture Fact #2.
Key Fact #2: You're in charge of your children's food education
It might be unfair, but French people do often judge parents on the way their children are eating. Food education starts at four months old (when the child eats something other than milk), and French people are encouraged to give lots of different foods to children, especially the weird cheeses 🙂
The social food rules are also taught / shown / reinforced at school. In la maternelle (= kindergarten), children tend to learn to eat properly, not to be too dirty, and to stay patient and social.
By the way, in French, the word "l'éducation" covers more ground than simple "instruction / learning." "L'éducation" includes the whole set of good behavior and manners.
"Être bien éduqué" (= being well-educated, literally) is to follow les bonnes manières (= good manners), the good habits and social rules to behave properly. And that includes the specific rules about French food, of course!
I'll cover the more general rules later in the lesson, but here are some specific sentences that all French children hear growing up:
– "Goûte, au moins !" (= Taste it, at least!), for picky eaters. Children don't have to like any food, but they do have to try it. Also valid for adults, if they haven't tried a dish before.
– "Mets la nappe !" (="Set the table!", but literally "Put the tablecloth!") As Karen says, French people "never eat without putting a tablecloth on the table." It's not literally true, but she's right on the main idea: in France, food is also a ritual, with its trappings and habits.
– "On ne joue pas avec la nourriture !" (= Don't play with your food.) That's a deep food rule in France, something that I still hear my grandmother tell me. For French people, food should be respected–in respect of those who don't have it, and in respect of the social ties food creates.
Finally, having the wrong "éducation" can come simply from cultural differences. As Karen writes:
"It was only later that I began to realize why [my daughter] had such difficulties. She spoke French but was absolutely not French. She was bilingual but not bicultural."
→ It's a classic mistake! I'm not blaming her, but it's a common difficulty, even for advanced students. I often see great students, C2 level, who are great at French grammar and know all the conjugations, but who didn't catch what was going on around them…
I don't want that to happen to you! You're going to have a better experience in France (even as a visitor) if you understand the culture – which is different than simply speaking the language.
I've covered more practical tips about it in my blog post French Conversation Rules: How to Avoid Cultural Misunderstandings in Conversations
A typical French day covers four meals:
– le petit-déjeuner (= breaksfast)
– le déjeuner (= lunch, also sometimes called le midi, "noon", even when it's not exactly at 12am.)
– le goûter (= a 4 pm fruit or cookie, mostly for children)
– le dîner (= dinner)
In French culture, you're not supposed to eat between meals. There's no real translation for a popular "snack."
"Un en-cas" is something we might eat before a meal, but it means literally "just in case" (as in, it's a deviation that shouldn't really happen regularly), and it's a bit formal–it's doesn't have the same popular meaning.
Grignoter / le grignotage (="to nibble" / "a nibble") is closer to snack, but it's also pejorative, negative. It's mostly what doctors and dietician tell us not to do!
L'apéritif (l'apéro) is a light meal before dinner, but it comes with alcohol, and friends.
And friends are also why we don't eat outside of meals! Because staying hungry is a way to better enjoy the meal later, and that's when social life happens. Giving food to children between meals means they won't be hungry for dinner.
Finally, French food is there for us to enjoy and taste–rather than stuff ourselves. As Karen says, "People should show self-restraint when it comes to eating." And it's true! We want to enjoy life as social experiences and fine tastes.
As Karen wrote, la cantine (=canteen, school/office cafeteria, lunchroom) is a central place both at work and at school.
At work, it's second only to la machine à café (= the coffee machine), which plays the same social role in France as the "water cooler" in American office culture.
At school, la cantine is also called le restaurant scolaire (= the school restaurant). They try to serve local and healthy meals at school (at least in Grenoble!). Except for allergies and similar dietary needs, it is very uncommon for French children to bring their own lunch!
As Karen writes: "French schools are not interested in making parents comfortable." It's true, they try to care more about the kid than the parents.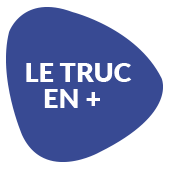 By the way, les distributeurs automatiques (=vending machines) are banned in schools now – to prevent kids from falling into the arms of junk food addiction.
6) Dinner invitations and conversations
Karen notices a few French food culture rules in French dinner conversations. She writes that "more simultaneous conversations are better than fewer," and "clever interruptions [especially for a joke] score you more points." It depends on the table, but there's definitely some truth in there.
Karen also explains our Key French Food Culture Fact #3.
Key Fact #3 : Don't Be Early! Follow "Le quart d'heure de politesse"!
Le quart d'heure de politesse (="the 15 minutes for politeness") is an important French social rule: When you're invited to someone's house, don't arrive early! Leave your host more time to finish their preparation in peace. Come around 15 minutes after the "official" time. It's basic politeness (that doesn't apply for restaurants / movies / doctor's appointments, though!).
Meals and food play a central role in French social manners, and they're a great place to start diving into the rest of French culture / socializing. Having good conversations at the dinner table will truly help you make French friends!
That's what I cover in my Insider French programme, for instance. It contains real insider knowledge (from me and Coralie, a wine/food expert!) of French food, and its beating heart: cheese, wine and bread!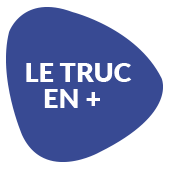 La convivialité (= conviviality, warm sharing, friendliness) is the French word for the moments we share with guests, friends, and family. It often implies food, whether it's a meal or "l'apéro". In France, there's no extra glitter or animation for a dinner party, or even a word for "dinner party": any dinner is a party and a social event!
Karen still had (or heard) questions about French food and culture. Such as:
→ Is good French food elitist or bourgeois?
The common answer is that good food is available to anyone, rich or poor. In every village there's a weekly market, and even in supermarkets you can find quality vegetables and other food products for cheap.
However, there's still a dose of elitism in that we don't like to settle for bad food. That's why we don't really have a translation for "tasty food" – all food is supposed to be tasty!
That's also why "anything processed isn't real food." Crisps, snacks, pre-cooked microwaved meals… You can eat it, but that doesn't really qualify as food. (Especially Soylent / Joylent / Queal and similar! In French culture, food is social, so saving time on food is seen as losing sight of what's important in life.)
Finally (and I think that's misguided), French people can also disdain some foreign food. Especially foreign wine!
→ If the food is delicious, why would you need to have a choice?
This is a rhetorical question that French people asked Karen. In French food, less choice is better! A restaurant with too much choice is suspicious. They probably can't do all their dishes right, or with fresh produce. A friend of mine had a successful restaurant with great food and only two choices on the menu!
→ What's "le terroir" ?
Le terroir, which comes from la terre (= land, soil, earth), is "a close relationship between people, the land, climate and their food." It's the key to French food culture.
We care a lot about how the food is made, where it comes from, the tradition that comes with it, and its stories. Every dish has an origin and a story. It's a central part of Insider French!
To end with a quote from the book: "Pleasure is the most important goal for French people when they sit around a table." It's true, yes! Good food, good chat and good friends!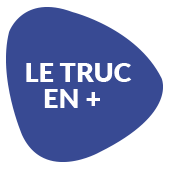 Want to save this for later ?
→ What other books about French culture would you recommend?
You can answer in French in the comment section, I'd love to hear from you.
I'll give you pointers for your mistakes and read all your replies on the blog!
And now:
→ If you enjoyed this lesson (and/or learned something new) – why not share this lesson with a francophile friend? You can talk about it afterwards! You'll learn much more if you have social support from your friends 🙂
→ Double your Frenchness! Get my 10-day "Everyday French Crash Course" and discover more spoken French for free. Students love it! Start now and you'll get Lesson 01 right in your inbox, straight away. Click here to get started
Allez, salut 🙂