Welcome back to this special series, where I teach you how to learn French using love songs in French! Today, I have a beautiful, quite melancholic song for you to discover.
Love changes. A couple is not the same after a lifetime together. Jacques Brel explains that very well when he writes the beautiful, beautiful La Chanson des Vieux Amants (= Song of the Old Lovers.)
Let's use this song to learn more about romantic French. Perhaps you can practice saying these lyrics to your significant other?
Want all the vocabulary of the lesson ?
Want to read this lesson later ?
1) First verse: Storms in an old relationship
Bien sûr nous eûmes des orages = Of course we did have some storms
Vingt ans d'amour c'est l'amour fol = Twenty years of love is crazy love
Mille fois tu pris ton bagage = You took your luggage a thousand times
Mille fois je pris mon envol = A thousand times, I took flight
This first half of the first chorus is already romantic, yet lucid. Just like the song as a whole.
It uses le passé simple, a formal tense that's used mostly in written French. For instance:
Nous eûmes (with la liaison) = we had.
But we would never use it in spoken French… except as poetry (or, in this case, song lyrics)!
This is a song by Belgian singer-songwriter Jacques Brel. He's a cultural landmark of the fifties and sixties. He made a lot of famous songs, such as Ne me quitte pas (which was covered by Nina Simone, among others) or Amsterdam (with a version by David Bowie).
Can you hear his accent? Part of it is that he rolls his "R" a lot.
The verse continues:
Et chaque meuble se souvient = And each piece of furniture remembers
Dans cette chambre sans berceau = In this bedroom with no crib
Des éclats des vieilles tempêtes = The burst of ancient storms
This song is called Chanson des Vieux Amants (= Song of the Old Lovers), not the love song of parents or the married couple. We only know they lived a life together, without having children (hence the "room with no crib.")
It's not an autobiographical song! Jacques Brel was married and he had children… and he also had numerous affairs, maybe even with his wife's blessing.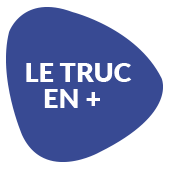 Notes on vocabulary:
Un bagage = a piece of luggage, like a bag or a suitcase.
Fol = poetic synonym for the usual fou = crazy, masculine singular.
2) Chorus: Romantic French for burning love
The chorus is pure romantic French. You can use it with your significant other, even after twenty years living together!
Mais mon amour = But oh, my love
Mon doux, mon tendre, mon merveilleux amour = My sweet, my tender, my wonderful love
De l'aube claire jusqu'à la fin du jour = From clear morning to evening
Je t'aime encore, tu sais, je t'aime = I still love you, you know, I love you
3) Third verse: Mature happiness against time
Let's skip the second verse for a moment, we'll come back to it later.
The third verse goes:
Et plus le temps nous fait cortège = And the more time passes
Et plus le temps nous fait tourment = The more time hurts
Mais n'est-ce pas le pire pièges, que vivre en paix pour des amants ? = But isn't living in peace the most insidious trap, for lovers?
This is difficult French.
Un cortège is a procession, a parade. So Le temps nous fait cortège roughly means "time makes a procession around us."
It's very unusual grammar. I can't say it's even "correct" French! But it's good poetry, and we understand that it means "the more time passes."
The final lines of the song cover the declining desire and the loss of youthful optimism. It's a different kind of happiness – but it's still love.
Bien sûr tu pleures un peu moins tôt = Of course, you cry a little less early
Je me déchire un peu plus tard = I come apart a little later
Nous protégeons moins nos mystères = We're less protective of our mysteries
On laisse moins faire le hasard = We leave less things to chance
On se méfie du fil de l'eau = We don't trust the flow of water
Mais c'est toujours la tendre guerre = But it's still a tender war
This description of mature, life-hardened happiness ties the song together. The last line even makes a nice loop to the very first line of the song. Remember?
Bien sûr nous eûmes des orages… = of course we had some storms [first line]
…mais c'est toujours la tendre guerre. = But it's still a tender war. [last line]
But actually, Brel hides the song's real conclusion in the second verse.
4) Second verse: Most poetic quote and hidden conclusion
The verse starts by saying that they know each other very well now.
Moi, je sais tous tes sortilèges = I know all your spells
Tu sais tous mes envoûtements = You know all my charms
Tu m'as gardé de pièges en pièges = You kept me from traps upon traps
Je t'ai perdue de temps en temps = I lost you from time to time
They had some affairs, but that didn't matter in the long run:
Bien sûr tu pris quelques amants = Of course you took some lovers
Il fallait bien passer le temps = Everyone needs a way to pass the time
Il faut bien que le corps exulte = The body needs to exalt
But finally:
Finalement, finalement = Finally, finally
Il nous fallut bien du talent = It took us a lot of talent
Pour être vieux sans être adultes = To become old, without turning into adults
And here's our last quote for this beautiful love song!
Il nous fallut bien du talent pour être vieux sans être adultes. = It took us a lot of talent to be old without turning into adults.
Can you try saying it? Your turn now!
I love Jacques Brel, and I love love songs in French. That's why I also made some other lessons, so you can learn French with famous French love songs!
– Shout your love to the world with Edith Piaf
– Tell your crush about your feelings with Françoise Hardy.
À tout de suite.
I'll see you in the next video!
Want to save this for later ?
And now:
→ If you enjoyed this lesson (and/or learned something new) – why not share this lesson with a francophile friend? You can talk about it afterwards! You'll learn much more if you have social support from your friends 🙂
→ Double your Frenchness! Get my 10-day "Everyday French Crash Course" and learn more spoken French for free. Students love it! Start now and you'll get Lesson 01 right in your inbox, straight away.
Click here to sign up for my FREE Everyday French Crash Course