Listening to French music can be a great way to improve your French oral comprehension and speak more modern, everyday French. Today, we'll discover a famous French love song — perhaps you can use some of these romantic phrases in your own life!
Hymne à l'Amour (= Anthem for Love, literally) is a song from 1949 by the very famous French singer Édith Piaf. She was a huge star between 1935 and 1960.
You've probably heard it at least once, it's very famous. You can watch the video below to listen.
** Le truc en plus **
Its English-language cover is called "If You Love Me (Really Love Me)."
***
Let's walk through this French love song's history, some of its lyrics, and see how you could use some of this French poetry yourself!
Want all the vocabulary of the lesson ?
Want to read this lesson later ?
1) "Si tu m'aimes, je me fous du monde entier"
The song starts with:
Le ciel bleu sur nous peut s'effondrer = The blue sky on us can crash ("sur nous" is usually placed after the verb – here it comes before, because it's poetic French.)
Et la terre peut bien s'écrouler = And the ground can very well collapse
Peu m'importe, si tu m'aimes, = It doesn't matter to me, if you love me
Je me fous du monde entier. = I don't care about the whole world.
Peu m'importe is an elegant, quite formal synonym for Je m'en fous, which is informal slang. Both mean "I don't care / It doesn't matter to me."
You can use it to make your own very poetic French declaration of love, such as: Si tu m'aimes, je me fous du monde entier. = If you love me, I don't care about the rest of the world.
Funnily enough, when Édith was writing this song, the whole word did care about her!
By 1948, Édith was already quite famous thanks to her song, La Vie en Rose, and she's touring around the world. That's when she meets French-Morrocan boxer Marcel Cerdan, in New York. He's also a star on the rise, and they fall in love!
When the couple arrives back in Paris, Édith starts writing Hymne à l'Amour. Her long-time friend and collaborator Marguerite Monnot writes the music.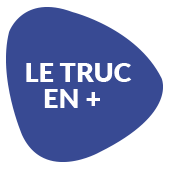 La Vie en Rose is also the American title for the 2007 Édith Piaf biopic. In French, it's called "La Môme" (= the girl) in honor of her nickname: "La Môme Piaf" (= the young girl Piaf")
2) "Je ferais n'importe quoi si tu me le demandais."
Later in the song, the lyrics say:
J'irais jusqu'au bout du monde = I'd go to the end of the world / I'd travel across the whole world
Je me ferais teindre en blonde = I'd dye my hair blond
Si tu me le demandais… = If you asked me to
Grammatically, this structure is "Conditional + Si + Imperfect past."
(I go into more detail about this part of French grammar in my lesson about Si in French.)
J'irais décrocher la lune = I'd go pick up the moon
J'irais voler la fortune = I'd go steal a fortune
Si tu me le demandais… = If you asked me to
After writing this song, Édith returned to New York for another tour. That's when she first sang Hymne à l'Amour in public, and it was a big success!
Marcel was staying in Morocco at the time. Édith called him and asked him to quickly join her in New York, as she was missing him. She told him, "take the plane, the boat is too slow!"
So, Marcel and his manager boarded the first plane!
It's a nice example of a line that comes next in the song, which you can also use to sound more romantic in French:
Je ferais n'importe quoi si tu me le demandais. = I'd do anything if you asked me to.
3) "Si un jour la vie t'arrache à moi..."
The next chorus is romantic, but in a dark and tragic way.
Si un jour la vie t'arrache à moi = If one day, life takes you from me
Si tu meurs, que tu sois loin de moi = If you die, and are far away from me
Peu m'importe, si tu m'aimes = I don't care, as long as you love me
Car moi je mourrai aussi… = Because I'll die as well
It's especially tragic because, six weeks after Édith first sang these lines in public… Marcel's plane crashed when travelling from Paris to New York.
There were no survivors.
Édith was devastated by loss and guilt, and she struggled with medication abuse the rest of her life.
4) "Dieu réunit ceux qui s'aiment"
But her song doesn't end here!
Édith went on to sing other great successes, and live other passionate love stories.
And, as the next and final chorus of Hymne à l'Amour goes:
Nous aurons pour nous l'éternité = We'll have eternity for ourselves
Dans le bleu de toute l'immensité = In the blue of the whole wideness = In the whole wide blue
Dans le ciel, plus de problèmes = In the sky (in heaven), no more trouble
Mon amour, crois-tu qu'on s'aime ?… = My love, do you believe in our love?
…Dieu réunit ceux qui s'aiment ! = God always reunite those who love each other
Édith Piaf died in 1963, at age 47. And maybe the lovers really did get reunited somewhere – and maybe she got to meet her Marcel once again!
This is part 1 of a new series of lessons on French love songs, and how you can use them in your real life to sound more romantic with your spoken French. You'll find the next ones here as they arrive.
In the meantime, discover other touching, funny, poetic, wonderful song in this lesson:
Want to save this for later ?
And now:
→ If you enjoyed this lesson (and/or learned something new) – why not share this lesson with a francophile friend? You can talk about it afterwards! You'll learn much more if you have social support from your friends 🙂
→ Double your Frenchness! Get my 10-day "Everyday French Crash Course" and learn more spoken French for free. Students love it! Start now and you'll get Lesson 01 right in your inbox, straight away.
Click here to sign up for my FREE Everyday French Crash Course