"U" is a typical French sound, but it's hard to pronounce for foreigners. My mom is Mexican, and she never spoke any French until moving to Paris 40 years ago. To this day, she still struggles with the "u" sound.
A simple sentence like Où es-tu ? (= Where are you?) is a tongue-twister for her — and for many other non-native French speakers!
And you? Did you hear the two different sounds in the video lesson? Ou and u ?
Today, let's try to differentiate between those two sounds… and learn to pronounce them better! This lesson will help you boost your French oral comprehension and French speaking skills.
Want all the vocabulary of the lesson ?
Want to read this lesson later ?
"Ou" is a common French sound. This sound is quite common in other languages too, like in Spanish where it's the sound for the letter "u".
It's pronounced like "oo" in English, as in "food," but a bit more rounded.
Your tongue should touch your palate at the back of your mouth.
In the International Phonetic Alphabet, its symbol is the letter /u/.
Practice your French pronunciation with the video lesson! Can you say these words out loud?
Ou (= Or)
Où (= Where)
Nous (= We)
Vous (= You (Plural))
Sous (= Under)
Dessous (= Underneath)
As you might notice, the "s" is silent at the end of all these words. I dive deeper into this in my lesson about Dessus vs Dessous.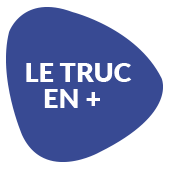 "Où" (where) sounds just like "Ou" (or). The accent is only used to mark the difference in written French.
U is a strange French sound, especially for English speakers.
In the International Phonetic Alphabet, its symbol is the letter /y/… strangely.
How do you pronounce it?
Well, you can start by saying Ou… and then push the middle part of your tongue to the front of your mouth.
You can also say "eee" and, in the same breath, push your lips in a small O shape.
Try practicing with the video!
Can you pronounce these words in French?
Tu (= singular friendly "You")
La musique [muzeek] (= music)
Une voiture [unn vwah turr] (= a car)
Super ! [supeyrr] (= super, wonderful)
Both sounds are quite similar to the untrained ear. But, when you're able to notice the difference (when speaking and listening to French), you'll understand French much better – and you'll be much more clearly understood!
Like: "Super cette robe ! Tu l'as eue où ?" (= Nice dress! Where did you get it?)
"Tu es sûr ?" (= Are you sure?)
"Tu es sourd ?" (= Are you deaf?)
Now can you hear the difference in the words I use in the video? Be sure to practice your French oral comprehension with the video!
Some French words that are opposites use the "ou / u" difference to distinguish themselves. For example, learn more in my lesson on French grammar: Tu vs Vous !
À tout de suite.
I'll see you in the next video!
Want to save this for later ?
And now:
→ If you enjoyed this lesson (and/or learned something new) – why not share this lesson with a francophile friend? You can talk about it afterwards! You'll learn much more if you have social support from your friends 🙂
→ Double your Frenchness! Get my 10-day "Everyday French Crash Course" and learn more spoken French for free. Students love it! Start now and you'll get Lesson 01 right in your inbox, straight away.
Click here to sign up for my FREE Everyday French Crash Course