In French grammar, we have two second-person-singular pronouns: Tu and Vous. For many French learners, it can be difficult to understand which way to say "you" in French you should use!
As with so many things in French grammar, there are rules. The rules depend on many situations: it's all about respect for other people, and some unwritten rules of French conversation.
The theory behind "tu" or "vous" is relatively easy — but real life is more complicated! It's like la bise all over again…
But don't worry, I'm here to help! Today, I'll help you understand when to use tu and vous in everyday French conversation.
Bonjour c'est Géraldine.
Bienvenue sur Comme une Française. C'est parti !
Want all the vocabulary of the lesson ?
Want to read this lesson later ?
Using Tu with someone is called tutoyer (= "to use "tu" with someone") or le tutoiement (= "the act of using "tu" with someone.")
For example: Tu vas bien, Michel? (= How are you, Michel?)
It's mainly used with equals to signify friendship or a close relationship, or with people much younger than you → Use tu with friends or children.
***
Similarly, using vous is called vouvoyer (= "to use "vous" with someone") or le vouvoiement (= "the act of using "vous" with someone.")
For example: Excusez-moi, madame ! Vous allez bien ? (= Excuse me, madam. Are you alright?)
It's mainly used for strangers and/or to show respect for others and/or with people who are much older than you → Use vous with your baker, your professor, and older people you don't know.
These are the most simple rules. But, of course, there's one flaw: what if you become friends with someone? Can you switch from "vous" to "tu" ? Yes — but it's important to learn the correct way of doing this, which we'll look at next.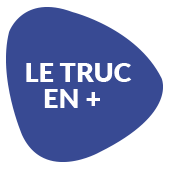 A first approximation for "tu" or "vous" is "are you on a first-name basis?"
You probably don't know the first name of your baker or a random stranger on the street, so you should use "vous". If you call your teacher "Madame Blanc", you should probably use "vous" ; if she insists you call her "Mélanie", then you can probably use "tu". It's a decent rule of thumb.
When becoming friends with someone, you can go from using "vous" to "tu".
There's a staple sentence you can use, like a "sacred door" to becoming friends! It's:
→ On se tutoie ?
(= Can we say "tu" to each other? → "Se tutoyer" = "tutoyer" each other)
You can say it to clear the "tu/vous" ambiguity, for instance with:
– Someone you're becoming friends with.
– Friends of friends
– In the workplace
The workplace use of "tu" or "vous" is complicated. It's similar to using your colleague's first name or last name: it depends on the company culture.
However, if you're ever unsure, you can still say "vous" anyway out of respect, even if you're close to someone. It's a bit old-fashioned, but elegant.
My in-laws say "tu" to me, but I use "vous" for them – I want to show them respect.
This isn't the same for all French families, however. It will depend on family tradition and dynamics. Some friends of mine do say "tu" to their in-laws.
I'll probably never switch to "tu" to my in-laws; but I did have to switch for les amis de mes parents (= my parents' friends.) When I was a child, I used "vous" for all adults, but now that we're all grown ups, I had to make the awkward and painful switch to "tu" – or else it would mean that I was still putting them in the "older people" category.
It was a big effort for me at the time!
You see: rules change! We have the same age difference, but the situation changed. It's all about how you position yourself in a setting.
4) When to use "vous" AND "tu"
You might use "vous" with someone. You might use "tu". And sometimes… you might use both! Life's messy, especially when French grammar is concerned.
This situation is a bit peculiar, but you might use "vous" when talking with someone on stage to show respect and distance, but "tu" backstage – because in reality you know each other well. (That's what happen on TV or politics; sometimes you can hear them slip, or defy that convention.)
But it also happens in "real life" conversations! For example it happened to me, on a Sunday afternoon two weeks ago.
We regularly visit une pédiatre (= a pediatrician) for my son.
We say "vous" to each other, because we're both grown-ups and she's his doctor.
I will teach my son to say "vous" to her, and she'll say "tu" to him because he's a child.
But, this doctor also happens to be a close friend of one of my childhood friends. And so, two weeks ago, while I was out on a walk with our common friends, we bumped into the pediatrician… and all of my friends said "tu" to her!
What should I do in such a situation?! Well, the doctor and I both used "tu" as well. And when I my son to see her in her office a week later, we addressed each other as "vous", again.
You see, it's weird and we both knew it, but we used what was best for the situation.
5) How to hurt someone's feelings or start a fight with "tu" or "vous"
As we've seen, vous is used to show respect (or with older people), while tu signifies closeness (or is used with children). It obviously creates difficult social situations!
For instance:
Someone that's 5-10 years younger than you uses "vous" out of respect because they see you as an "older person" – while you thought you were still their age! It's a classic situation, and it happens to all of us. It hurts the ego a bit the first few times.
You're in a difficult situation with a stranger: they're drunk, aggressive and/or unstable. Do not use tu! They might think it's arrogant or condescending (as if you've called them "my friend", when you're not actually their friend). Strangers arguing often say "Tu me tutoies pas !", for instance. You can stick with a firm "vous" instead.
6) Recap: What should YOU do?
So, you know the theory and some of the strange French grammar rules when using "tu" or "vous". You've seen a few real-life examples of complications. Now — what should YOU do in French conversation?
Here are some things to keep in mind:
Rule #1: No one will be mad at you for using "vous" instead of "tu". So, when in doubt, just use "vous".
Rule #2: Think ahead, using the theory.
Rule #3: Like for "la bise", follow the other person's lead, unless speaking to a child.
Too often, foreigners have used "vous" with me when I was clearly using "tu". This is where the situation becomes awkward, when you don't follow the lead.
→ If you got it wrong, listen and correct yourself. This is a difficult thing to remember and practice, even for French people! Don't worry if you make a mistake.
Et toi ?
I told you MY difficult situations with "tu" and "vous"
Your turn now! I want to hear from you:
Can you share a situation where you struggled with "tu" and "vous"?
Or a situation where you still don't know which to use?
Share your experience or difficulties in the comment section!
Want to save this for later ?
And now:
→ If you enjoyed this lesson (and/or learned something new) – why not share this lesson with a francophile friend? You can talk about it afterwards! You'll learn much more if you have social support from your friends 🙂
→ Double your Frenchness! Get my 10-day "Everyday French Crash Course" and learn more spoken French for free. Students love it! Start now and you'll get Lesson 01 right in your inbox, straight away.
Click here to sign up for my FREE Everyday French Crash Course
Allez, salut 🙂