Who doesn't love pâtisseries : French pastries! They're absolutely delicious, and they're also a great way to dive into French culture – as a fun, sugary gateway ;).
Éclairs au chocolat, macarons, tartelettes…
Let's learn more about French pastries, including popular French vocabulary you'll find in a French bakery, what these pastries are made of, and more!
Learning goals: This is what you'll be able to do after watching this lesson
Beginner: Learn the French vocabulary for the names of a few "pâtisseries"
Intermediate: Learn several kinds and flavors for each pastry
Advanced: Learn the ingredients as well!
Bonjour c'est Géraldine. Bienvenue sur Comme une Française. C'est parti !
Want all the vocabulary of the lesson ?
Want to read this lesson later ?
French people buy their pâtisseries (= pastries) in la boulangerie (= at the baker's). They're cakes and small cakes, and we often eat them for dessert.
Pastries are different from une viennoiserie (= like le pain au chocolat, le croissant…). Those are more bread-like, and we eat them for breakfast or with coffee, or for le goûter (= 4pm snack).
Before we dive into today's lesson on French vocabulary, I want to remind you not to worry : just like the names for types of French bread, French people don't know the names of all the "pâtisseries." If you see something that you want, just say : "Je veux celui-là." (= I want this one) !
Un éclair au chocolat (= literally "chocolate lightning") is a very famous French pastry. It's a small pastry, longer rather than wide, made with la pâte à choux (= choux pastry) and filled with la crème pâtissière (= pastry cream). On top of the pastry, there's le glaçage (= glazing).
The glazing and cream are chocolate-flavoured for l'éclair au chocolat. But they can have different flavours too: you can try l'éclair au café (= "coffee lighting"), l'éclair à la vanille (= "vanilla lightning")…
"But, Géraldine, where can I buy good éclairs in France?"
Well, you can buy them in any boulangerie! But there's one special place in France that makes a specialty of these pastries: it's l'Éclair de Génie in Paris, in the city center.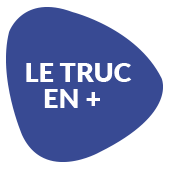 "L'éclair de génie" is a play on words. It means both "the amazing, genius éclair", but it's also a French expression for "a stroke of genius."
Une tartelette is a small tart.
It's made with la pâte sablée (= sweet shortcrust pastry) in a disc, with something sweet on top (often fruit).
You can find different flavors, such as une tartelette aux framboises (= small sweet tart with raspberries), or une tartelette aux fraises (= small tart with strawberries)… Or even une tartelette aux noix (= with walnuts) !
Those that I like best, however, are la tartelette au citron (= lemon tart), especially la tartelette au citron meringué (= small lemon tart with une meringue on top), and la tartelette au chocolat (= chocolate tart).
Fun facts:
Une tarte is a tart, which is bigger than a "tartelette"
La tartelette au citron, au chocolat : there' no "S" at the end, because it's the flavour, not the number of fruit or other toppings on the pastry.
French food is a great way to learn a lot of French grammar, French expressions, and other useful sentences for everyday French conversation. It's a topic that will help you practice and learn more about French culture — while also becoming more savvy about French cuisine and making friends in the process!
It's the foundation of my favorite course ever, Insider French — my most comprehensive deep dive into real French conversation while also teaching you about French food culture! Click here to learn more about Insider French
Un millefeuille (also written un mille-feuille) (= "a thousand-sheets") is a delicious small cake made out of several alternating sheets of la pâte feuilletée (= "sheeted pastry" = puff pastry) and la crème pâtissière (= pastry cream) on top of each other. At the top of the pastry, le glaçage (= glazing) is made of le sucre glace (= icing sugar).
Despite the very specific French vocabulary name for this pastry, it's not really made of a thousand sheets – but "only" 729, with the way puff pastry is made!
Also, in French, Mille (= a thousand) is an invariable word.
Finally, there are thousands of French pastries that French people don't even know. They're made locally in every boulangerie, with their own recipe and name. For instance, my own local bakery "Au Chardon Bleu" has delicious original pastries: click here to discover their list of French pastries.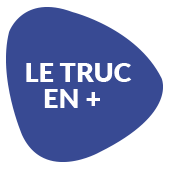 Of course, there are many more pâtisseries in France. Others that I like and recommend:
Et toi ?
Partage une anecdote ou un conseil à propos des pâtisseries.
Share a story or a piece of advice about French pastries.
For example, you can write: "Quand je suis en France, j'aime bien m'acheter une pâtisserie pour le goûter et la manger sur un banc dans un jardin public." ("Whenever I'm in France, I like to buy myself a pâtisserie for "le goûter," and eat it on a bench in a public garden.")
If there's a French pastry that you love, please share its name! This way we can all improve our French vocabulary together 😉 .
Want to save this for later ?
And now:
→ If you enjoyed this lesson (and/or learned something new) – why not share this lesson with a francophile friend? You can talk about it afterwards! You'll learn much more if you have social support from your friends 🙂
→ Double your Frenchness! Get my 10-day "Everyday French Crash Course" and learn more spoken French for free. Students love it! Start now and you'll get Lesson 01 right in your inbox, straight away.
Click here to sign up for my FREE Everyday French Crash Course
Allez, salut 🙂