In emails, comments or through my live sessions of Le Salon, students sometimes ask me for tips on my favorite French resources and learning methods. "How can I learn French grammar?" "Where can I learn more French vocabulary?" "How can I learn French conjugation effectively?"…
Today, I want to share with you one of my favorite methods for learning French. It's not a single book, but rather a series of French textbooks: the CLE International "Progressive du Français" series.
I used these French textbooks when I was teaching French at the Red Cross 10 years ago – and I still love them!
If I was in your living room teaching you French in person, we'd use these textbooks together. Of course, I can't be in the living rooms of all my thousands of students — so here are all the details on my favorite French textbooks, so you can set yourself up for success!
Bonjour c'est Géraldine.
Bienvenue sur Comme une Française. C'est parti !
Want all the vocabulary of the lesson ?
Want to read this lesson later ?
1) Orthographe progressive du français
Orthographe progressive du français by Isabelle Chollet and Jean-Michel Robert.
(Like all the French textbooks in this lesson, this one comes in three levels: Beginners / Intermediate / Advanced)
This is a very clear, very structured book if you want to learn correct French spelling. It gives you vocabulary letter by letter (from A to Z), and also teaches you the sounds and pronunciation for each letter.
You'll learn about mute letters and tricky spellings, and the traps written French has set up for you 😉 .
The book comes with a CD that will help you with pronunciation and your French oral comprehension. The book itself is not designed for listening comprehension, but it is a nice bonus!
You can also get the companion book with all the corrections for the exercises included in the structured lessons.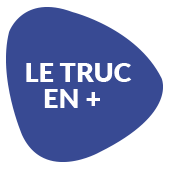 Going through each level systematically (beginner, intermediate, advanced) with a structured path allows you to learn a lot quickly — especially if you use the immediately relevant exercises to test your knowledge.
That's the exact step-by-step French learning system I also use in Comme une Française courses such as Test Your Conjugation or French for Beginners
2) Communication progressive du français
Communication progressive du français, by Claire Miquel
This French textbook is a parallel to my Master Spoken French courses: it covers French everyday life (and social conversation) situation by situation, and it gives you everything you need to feel confident with your spoken French.
The book is split into big modules (with several lessons for each) : "How to talk to people in everyday life", "How to ask for information in French", "Being social", "Giving your opinion"…
There are a lot of similarities between these French textbooks and the "Master Spoken French" Comme une Française program series. I didn't use theses books to create the courses – but these modules are the natural, essential situations of French communication.
3) Grammaire progressive du français
Grammaire progressive du français, by Maïa Grégoire, Odile Thievenaz
This French textbook is a fantastic method to strengthen your French grammar!
It's not for everyone – maybe you'd rather start speaking right away, and learn grammar from what you hear and from your mistakes. But with this French textbook, you can learn French grammar in a very progressive, organized way. (Like in the Comme une Française French for Beginners course, but for more advanced levels as well!)
You'll go through le verbe Être (= the verb "to be"), les temps (= tenses), le verbe Aller (= the verb "to go"), and you'll walk through French grammar step-by-step so you can understand everything.
Is it easy? No!
Is it worth it, if you want to improve your French grammar and create a solid foundation for learning French? Yes!
4) Vocabulaire progressif du français
Vocabulaire progressif du français by Amélie Lombardini, Roselyne Marty and Nelly Mous
Like Comme une Française, this French textbook will give you real French vocabulary for everyday life.
It's very dense, though! Be careful, it's more for advanced level learners – otherwise it can be a bit overwhelming. Take it slowly!
You can find a lot of good material on everyday spoken French vocabulary in the other French textbooks mentioned here (especially "Communication"), but "Vocabulaire progressif" will help you go the extra-mile. It focuses on the words you don't really need, but that you'll love to learn if you love the French language.
As an advanced learner, it can help you understand those last challenging lines of that book you're reading, or even help you write your own French literature!
Et toi ?
Tu utilises quelles méthodes pour améliorer ton français ?
What methods do you use to improve your French?
For example, you can write: "Quand je lis un livre en français sur mon Kindle, j'utilise la fonction "dictionnaire" pour comprendre les nouveaux mots." ("When I read a book in French on my Kindle, I use the dictionary function to understand new words.")
Want to save this for later ?
And now:
→ If you enjoyed this lesson (and/or learned something new) – why not share this lesson with a francophile friend? You can talk about it afterwards! You'll learn much more if you have social support from your friends 🙂
→ Double your Frenchness! Get my 10-day "Everyday French Crash Course" and learn more spoken French for free. Students love it! Start now and you'll get Lesson 01 right in your inbox, straight away.
Click here to sign up for my FREE Everyday French Crash Course
Allez, salut 🙂