Les "faux amis" (= "false friends" or false cognates) are words that sound or look kind of the same in French and in English… but they don't actually share the same meaning!
This can lead to some mistakes, so let's look at a few of these "faux amis" to help you prevent any embarrassing mix-ups!
Learning goals: This is what you'll be able to do after watching this lesson
Beginner: Discover these 5 "faux-amis."
Intermediate: Learn them and avoid misunderstanding
Advanced: Learn the alternatives words and examples
Bonjour I'm Géraldine, your French teacher.
Welcome to Comme une Française!
I'm here to help you speak everyday modern French with confidence.
Want all the vocabulary of the lesson ?
Want to read this lesson later ?
Compréhensif doesn't mean "comprehensive" !
The English word "comprehensive" is "complet" in French.
On the other hand, compréhensif (or its feminine compréhensive) means "understanding and sympathetic."
Sa mère a été très compréhensive avec lui.
= "His mom was very understanding with him."
And compréhensible means "understandable."
Il a eu une réaction compréhensible.
= "He had an understandable reaction"
Éventuellement means "possibly."
Finalement means "eventually."
This is one of the classic French mistakes!
On peut arriver mardi éventuellement, si on se dépêche.
= "We can possible arrive on Tuesday, if we hurry"
Finalement, je suis arrivé.
= "Eventually, I got here."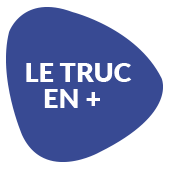 You can also use en fin de compte (= "at the end of the count", literally) for "eventually."
This can be a problem when renting a house or a car in France.
Une location is "a rental."
For "a location" ("a place") in English, we say in French un lieu or un endroit.
Je suis intéressée par la location de cet appartement.
= I'm interested in renting this apartment.
Je suis au bon endroit pour la visite de la ville ?
= "Am I in the right location for the town visit?"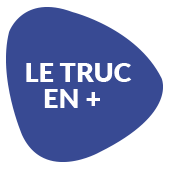 If you want a more precise answer, you can ask for la situation ("situation") or la localisation.
In French, sensible means "sensitive."
If you mean the English adjective "sensible," you can use raisonnable.
C'est une idée raisonnable.
= "That's a sensible idea."
C'est un garçon sensible.
= "He's a sensitive boy."
In most everyday uses, commander doesn't mean "to command." Instead, it most often means "to order," as in:
Je vais commander des pizzas.
= "I'm going to order some pizzas."
More often, "to command" is actually ordonner or donner un ordre (= "giving an order.") For instance:
Le général ordonne à ses troupes de partir.
The general commands his troops to leave.
Recap: What did you learn today?
5 "faux amis" to watch out for:
Compréhensif

= understanding (and not

complet

= comprehensive)

Éventuellement

= possibility (and not

finalement

= eventually)

une location

= a rental (and not un lieu = a location.)

sensible

= sensitive (and not

raisonnable

= "sensible")

commander

= to order (and

ordonner

= to command), most times in everyday French.
If you want to learn more about difficult vocabulary in French, you can check out this short playlist of videos on classic embarrassing mistakes that I put together for you.
A tout de suite.
See you in the next lesson!
Want to save this for later ?
And now:
→ If you enjoyed this lesson (and/or learned something new) – why not share this lesson with a francophile friend? You can talk about it afterwards! You'll learn much more if you have social support from your friends 🙂
→ Double your Frenchness! Get my 10-day "Everyday French Crash Course" and learn more spoken French for free. Students love it! Start now and you'll get Lesson 01 right in your inbox, straight away.
Click here to sign up for my FREE Everyday French Crash Course
Allez, salut 🙂