Do you want to start speaking French with confidence faster? The key is knowing what to focus on first, so you don't become overwhelmed with information — and that starts with knowing common French verbs.
You don't need complicated verbs like coudre (= to sew), battre (= to beat) or maintenir (= to maintain) right now. French vocabulary is endless, so instead of getting your high school books from the attic to refresh your French, let's look at the common French verbs that actually matter.
Bonjour I'm Géraldine, your French teacher. Welcome to Comme une Française.
Today, like every Tuesday, I'll help you get better at speaking and understanding everyday French.
C'est parti !
Want all the vocabulary of the lesson ?
Want to read this lesson later ?
First-group verbs are all the verbs that end in -er (except Aller, which we'll look at in a minute.) Like aimer (= to love) !
First-group verbs are regular: they all have the same conjugation, with the same endings. That's why if you learn one, you basically learn them all.
So, you can use all these verbs quickly with only Savoir aimer, or "Knowing the conjugation for "aimer" (= to love)."
For example:
a) If you know that "Je t'aime" means "I love you," then you can deduce that another first-group verb like Arriver (= to arrive) has the same ending in the first person too!
So, it would make J'arrive (= I'm on my way)
b) After you learn that Nous aimons means "We love," you can see that donner (= to give) with Nous similarly makes: Nous donnons (= We give.)
c) After knowing that Ils aiment means "They love," you can apply it to verbs like tourner (= to turn) or danser (= to dance). In the third person plural, they'll make: Et ils tournent, et ils dansent (= and they turn, and they dance).
There's a whole bunch of first-group verbs, and you can learn how to use them very quickly so you can have more diverse French conversations with people.
2) Finir (The extra mile)
Second-group verbs are verbs that end in -ir and share together the same conjugation. Just like with the first-group verbs, learning one of these French verbs is akin to learning them all.
For example: Finir (= "to finish, to end.") Or choisir (= "to choose.")
Je finis ça et j'arrive ! = I'm finishing this and I'll be on my way!
However, the second group is less useful than the first group, because:
A lot of verbs in -ir are actually irregular (aka 3rd group verbs)
We only use a handful of second-group verbs in real everyday French life and conversation
They're useful, of course, but I don't think they're actually a priority if you want to to quickly start speaking French. That's why I didn't mention them in the actual video lesson.
Être = to be
Avoir = to have
Chances are, you already know about these verbs. They're used in the conjugation of all the other French verbs in composite tenses — and they're very irregular.
Unfortunately, there's no shortcut here: you have to learn the full conjugation for the six French subjects in the present: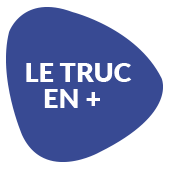 Everytime I catch a cold, I know I'll have the song "Je suis malade" in my head for a week. I'm not even a fan of Serge Lama or Lara Fabian! It's just catchy – and useful to know every once in a while.
The irregular verbs Aller (= to go) and Venir (= to come here, to come from) are often used in French everyday life. Their present conjugation is:
→ Je vais à Rio de Janeiro (= I'm going to Rio de Janeiro)
→ Je viens des plaines (= I come from the plains)
But they also have a secret power. With only the conjugation of aller and venir in the present, you can talk about the past and the future using any other verb!
NEAR FUTURE:


Aller (présent) + [verb in the infinitive] = going to (+ verb)

IMMEDIATE PAST:


Venir (présent) + de + [verb in the infinitive] = I just… (+ verb in past)
For example:
Manger (= to eat)
→ Je vais manger. = I'm going to eat. (future)
→ Je viens de manger. = I just ate. (past)
It's a huge shortcut!
The point of this lesson is to help you start speaking some French very quickly, so you can start feeling more confident, and less afraid of making mistakes. Don't spend weeks in your books before speaking. Have fun in French!
You can learn more about these verbs, and the other verbs that matter in my program Test Your Conjugation for Beginners!
In this program, you'll get:
The verbs and tenses that you really need to speak French (or refresh your rusty French and have fun by actually using it)
Fully detailed conjugation lessons, step-by-step
Lots of quizzes and exercises, so you can remember what you learn and see your progress!
Click here to see what Test Your Conjugation is all about!
À tout de suite.
I'll see you over there!
Want to save this for later ?
And now:
→ If you enjoyed this lesson (and/or learned something new) – why not share this lesson with a francophile friend? You can talk about it afterwards! You'll learn much more if you have social support from your friends 🙂
→ Double your Frenchness! Get my 10-day "Everyday French Crash Course" and learn more spoken French for free. Students love it! Start now and you'll get Lesson 01 right in your inbox, straight away.
Click here to sign up for my FREE Everyday French Crash Course
Allez, salut 🙂
Géraldine