Salut!
Les Champs-Élysées in Paris are called "the most beautiful avenue in the world."
But actually, French people never go there for shopping.
Why? Where else could you go in Paris for a more authentic experience? Or for better luxury shops?
Improve your French while learning about real Parisian sites in today's lesson. I'll give you pronunciation tips for words like "Champs Élysées" – and a real French point of view on this famous avenue.
C'est parti.
Want all the vocabulary of the lesson ?
1) Les Champs-Élysées: Pronunciation
L'avenue des Champs-Élysées (also simply called les Champs-Élysées or les Champs) is a two-kilometer-long avenue in Paris. It links la place de la Concorde with its ancient obelisk, and la place Charles-de-Gaulle – Étoile where stands the most visited monument of France: l'Arc de Triomphe.
Since the XIXth century, French people have been calling it "la plus belle avenue du monde" (= the most beautiful avenue in the world.)
Some of these pronunciations can be difficult when you're learning French. Watch the video lesson above to hear me guide you through the pronunciation. For instance:
Une avenue → With a French "u" sound
La chanson (= the song) → With two French nasal sounds: an and on
Le monde (= the world) → Nasal sound "on"
L'Arc de Triomphe → Nasal sound "on," written "om"
And of course, Les Champs-Élysées, with :
Silent "p" and nasal sound "am" in Champ (= a field)
La liaison between both words: the "s" sounds like "z"
"S" also sounds like "z" in Élysées
–es is silent in Élysées
Les Champs Élysées means "the Elysian fields," the place for the afterlife in Greek mythology.
We also find that reference in Le Palais de l'Élysée (or simply "l'Élysée,") the office of the French President.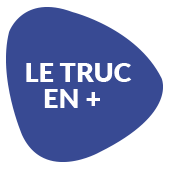 2) Les Champs-Élysées : French people never go there
But anyway. French people almost never go there. It's like Piccadilly Circus in London or Time Square in New York – very famous, always crowded, but mostly with travelers.
But it's basically a tourist trap. And that's because it's so famous. The rents are so high that only the most overpriced restaurants and international brands can afford to be there, most of which you already have at home anyway. And they have to cater to the tastes of the average rich tourist, rather than locals.
But you know, it can be fun anyway! If that's your thing, you can enjoy a one-stop shopping street for all your French shopping on a beautiful avenue. You'll still find French luxury brands like Chanel, Longchamp, or Louis Vuitton… and you get to say it comes from the famous Champs-Elysées.
But there are other streets in Paris where you might have a better shopping experience.
Let's take a minute to focus on one interesting pronunciation: the French brand Longchamp.
It's a conflation of two words; it's pronounced like un "long champ" (= a long field, literally.) So you have:
A silent "g" in long
A nasal sound "on" in long
A nasal sound "an" (written "am") in champ
A silent "p" in champ
→ The "g" is silent in the middle of Longchamp because it's made out of two different words mashed together. Same thing happens in the Parisian hill of Montmartre (Mont + Martre (from "martyre")), where the "t" is silent in Mont.
Speaking of other Parisian neighborhoods: where else can you go shopping in Paris? Which streets can provide a better experience than the Champs Elysées?
3) Les Champs-Élysées : Alternatives
If you want real luxury, you can go to la rue du Faubourg Saint-Honoré.
That's where many luxury labels have their flagship stores with special designs and impressive storefronts.
Really, if you have the time and occasion, it's worth a look, even if you're not planning on buying anything in the stores!
And Faubourg Saint-Honoré has an interesting pronunciation too:
– A silent "g" at the end of "faubourg"
– A "oh" (au) and "ou" sound in faubourg
– La liaison in Saint-Honoré: the t is pronounced.
Another street to check out is the aptly named Rue du Commerce.
La Rue du Commerce is a street where Parisian people actually go buy French fashion, perfumes, decoration and more. You'll find affordable fashion and special boutiques that don't exist anywhere else. But most of all, it's a typical Parisian street. With its parks, its church, a baker and a butcher, in a quiet neighborhood of the capital.
By the way: when looking for rue du commerce on the Internet, you might find a French website for e-shopping of the same name (instead of the street.) Which is fine, but there's no affiliation between the website and the Parisian street.
** Le truc en plus **
A café on that street is called le Café du Commerce. It gave its name to a famous opinion column about rumors, and words on the street. Nowadays, it became a French everyday expression: des propos du café du Commerce (= "words from Café du Commerce") are rumors and unsourced affirmations in everyday conversation.
** ** **
If you want something more historical and more trendy, you can visit la Rue des Francs-Bourgeois. It's in the neighborhood of le Marais, in the very center of the city – famous for its gay community.
It's not only a great shopping street, it's also a nice place to people-watch and enjoy the Parisian atmosphere.
And a great French pronunciation practice!
Franc (= frank, honest, and former French currency) with "an" nasal sound and silent "c" (like Blanc = white)
=
Bourgeois → Someone living in le bourg (= originally "the city, the town"). There's a silent "s", and a silent "e" for a soft "g" sound.
** Le truc en plus **
You can also go shopping near the Louvre museum in Paris city center, in the charming and grand la rue de Rivoli, with its famous arcades.
***
Finally, still in the city center, I'd recommend: Le Marché des Enfants Rouges (= "The Red Children Market.")
It's the oldest covered market in Paris, and local people love it. The place is easy-going, you can grab something to eat and take in the scents and colors of the setting that's both historical and modern. You can buy specialties from all parts of France and from all over the world!
Pronunciation: Des enfants → Two nasal sounds "an" and la liaison ("z")between "des" and "enfants."
4) Les Champs-Élysées : Special Occasions
Let's circle back to our beautiful avenue of Les Champs Elysées.
Because I said that French people never go there, and it's mostly true. Especially for shopping.
But on some occasions, the place is invaded by locals. And that's for big celebrations and gatherings.
The most famous one is le 14-Juillet, our national holiday. The big military parade marches down the avenue, and a lot of French people come to watch and be part of that summer ceremony.
But you also get massive gatherings for other reasons, whether it's protests like les Gilets Jaunes (= yellow vests), or a victory at the soccer's La Coupe du Monde (= the World Cup.)
Now you can follow me for a visit to other great places in Paris, to explore Parisian architecture while learning French together – or simply practice your French pronunciation:
À tout de suite.
I'll see you in the next video!
→ If you enjoyed this lesson (and/or learned something new) – why not share this lesson with a francophile friend? You can talk about it afterwards! You'll learn much more if you have social support from your friends 🙂

→ Double your Frenchness! Get my 10-day "Everyday French Crash Course" and learn more spoken French for free. Students love it! Start now and you'll get Lesson 01 right in your inbox, straight away.
Click here to sign up for my FREE Everyday French Crash Course