Bonjour !
People looooove to share stories. No matter where in the world you go, one of the best ways to learn about a place and its people is through its stories.
Reading French fairy tales, les contes de fée, is a great way to better understand French culture. Some of these tales are very ancient, some of them very new. Some take place in a faraway kingdom, some happen in modern France.
You can use them to practice, for immersion… or simply to enjoy the stories they tell.
And you can read them to your children before going to bed!
Let's dive in!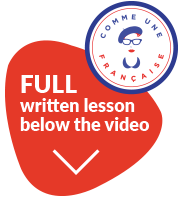 1. La belle lisse poire du prince de Motordu
"La belle lisse poire du prince de Motordu" is one of the best French children's books I always recommend.
The books was published in 1980. The story and drawings are all done by French author PEF.
Le prince de Motordu is a young prince with a strange case of dyslexia. As his name indicates, he only uses des mots tordus, twisted words. The title itself is a good example of that:
La belle lisse poire = "the beautiful, smooth pear" is a twisted version of
La belle histoire = "the beautiful story"
The Prince doesn't really know how French words work. But his reality matches his errors!
He actually lives in un grand chapeau (= "a big hat") instead of un grand château, for instance.
His living room is not une salle à manger as it should be, but une salle à danger = "a danger room", instead.
His parents are just like him, and they worry about him trying repasser son singe = "to iron his monkey" (instead of repasser son linge = "to iron his clothes.")
He eventually meets a wonderful princess/teacher, called Princesse Dézécolle. Her name reminds us of une professeure des écoles = "a primary school teacher."
The prince takes different lessons, and his mistakes make the children laugh.
For instance, he writes in math class that "quatre et quatre font huître" = "four plus four is oyster" instead of quatre et quatre font huit = "four plus four is eight."
It's an imaginative, striking book. The Prince creates a whole reality out of puns. For you, this is where it becomes useful and fun!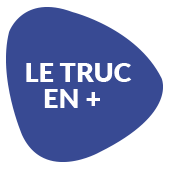 Géraldine's challenge:
Each time you spot a typically "Motordu's logic," try to understand the correct French words that should be used instead!
Le Prince de Motordu spawned a series of books on the same concept, as he grows up and faces new stories.
Want all the vocabulary of the lesson ?
2. Classic French Fairy Tales: Les contes de ma mère l'Oye
Les contes de ma mère l'Oye (= "Mother Goose Tales", with an old spelling of une oie = a goose), is a collection of several fairy tales. They were written down by Charles Perrault, in the century of the le Roi-Soleil, the Sun King Louis the XIVth.
Charles Perrault is our Anderssen, or Brother Grimms: the main name associated with fairy tales in France.
Perrault hunted down all these stories from la tradition orale (= "oral tradition"), polished them a bit for his audience, and published a terrific best-seller!
With time, further editions, and many adaptations (including that one animation company with the giant mouse), these tales took a life of their own. We don't often talk about "ma mère l'Oye" anymore, but we know each tale separately.
Classic tales such as:
La Belle au Bois dormant – Sleeping Beauty
Le Chat botté – Puss in Boots
Cendrillon – Cinderella
Le Petit Chaperon Rouge – Red Riding Hood, the first published version
-> Tire la chevillette, la bobinette cherra is the tale's famous ritual "catchphrase." We know it's a command to open the grandmother's door, but most French people don't really know what "une chevillette" or "une bobinette" really is. ("Some parts of the lock, probably?")
-> It's also the main cultural appearance of Le Grand Méchant Loup = the Big Bad Wolf.
Le Petit Poucet – Hop o' My Thumb / The Little Thumb
Un bûcheron (= "a lumberjack") and his wife have seven children. The youngest one is so small, that they call him Le Petit Poucet (="Small Thumb").
One day, the couple is so desperate for food, that they try to lose their children in the forest…
After many adventures, involving un ogre (= an ogre), and les bottes de sept lieues, (= seven league boots), the children get rich and get home.
This classic tale is often referenced and spoofed in the French bande dessinée (= comic book) La Rubrique-à-Brac.
Peau d' ne – "Donkeyskin"
A king lusts after his own daughter. The young princess escapes by wearing a donkey skin as a dress.
French people usually only know about this tale thanks to the 1970 movie with Catherine Deneuve.
La Barbe Bleue – Bluebeard
It's a dark folktale about an rich and ugly nobleman, who secretly murders his successive wives.
The young heroin, the nobleman's newest spouse, comes to find it out. With the help of her siblings, she gets to escape (and the villain is killed.)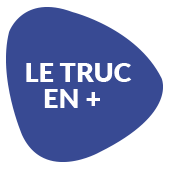 The Extra Mile: La Barbe bleue
We often don't know much about this tale (probably because Disney didn't make a movie out of it.) But one dialogue stayed in our popular consciousness: The young wife is imprisoned in the castle. She asked her murderous husband a short delay "to pray" before he kills her. She's secretly waiting for her brothers to come and save her. Meanwhile her sister, Anne, got into the highest tower. The young wife anxiously calls for her, to know if help is on the way.

– Anne, ma sœur Anne, ne vois-tu rien venir ?

Anne, dear sister Anne, can't you see anything coming this way?

– Je ne vois que le soleil qui poudroie et l'herbe qui verdoie.

I only see the sun shining and the grass "greening."
The murderous husband is often paralleled with

Gilles de Rais, one of Jeanne d'Arc's

lieutenants. In his later days, he committed many terrible crimes, and is seen as one of the earliest known serial killers.
3. Les classiques du Père Castor
Le Père Castor (= Father Beaver) is an umbrella-collection of many XXth-Century tales, published by the Flammarion editions.
One of its most famous and beloved children's book is Roule Galette ("Spin, Pie!") an amazing adaptation of a Russian tale.
But Père Castor's main cultural impact lies in Les Belles Histoires du Père Castor (= "Father Beaver's Great Stories"), the TV-adaptation in cartoons, broadcast during the 90's.
And it's awesome. (Warning: Very catchy opening song!)
And the animated "Roule Galette" adaptation.
We often talk about cultural items such as Père Castor in Le Salon, my private video-conference course for you. You know, the things you need to really understand French culture and quickly create real connections with French people.
All the stuff that had a real, lasting impact on French people's memory, but that you won't learn about in any usual conversation–or in your textbooks or other Internet courses.
Want to read this lesson later ?
4. Les contes de la rue Broca
In 1967, writer Pierre Gripari and French illustrator Claude Lapointe published a wonderful book of modern fairy tales: Les contes de la rue Broca (="Tales from Broca street.")
These fantasy stories take place in modern Paris. The streets all exist, some of the protagonists come from immigrant families…
The most famous tale is La sorcière de la rue Mouffetard (= "The witch in Mouffetard street," an actual street in Paris in le quartier des Gobelins. Click the link to find the TV adaptation!)
An old, ugly witch wants to look young and beautiful. In Le Journal des Sorcières (="The Witches' Newspaper") she find this ad:
Madame, vous qui êtes vieille et laide, vous deviendrez jeune et jolie, et pour cela mangez une petite fille à la sauce tomate. Attention, le prénom de cette jeune fille devra obligatoirement commencer par la lettre N.
(Madam. You're old and ugly? Become young and pretty, by eating a young girl with tomato sauce! Be careful, the girl's name has to begin with the letter N.)
Of course, the witch then tries to lure her young neighbour Nadia…
Another tale is La Sorcière du Placard à Balai (= the witch in the broom closet).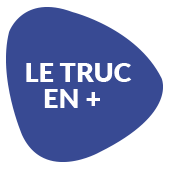 The Extra Mile: Conte de la rue Broca
If you ever find yourself in Paris, you can visit to la rue Broca, between the 5th and 13th arrondissements. Take a selfie there and tag me on Instagram, @comme1francaise !
Et toi ?
What is your favorite tale in French ?
(It can be an original French tale or a translation!)
Answer in the comments, in French if you dare!
I'll read and answer every comment on the blog. 🙂
Allez, à plus!
Géraldine